A cat with a head for heights has been rescued from the top of a 25-foot telegraph pole.
The three-year-old tabby and white cat – known as Nasher – was discovered at the top of the pole on March 29 by worried residents from Bunyan Close, in Llanrumney, Cardiff.
RSPCA animal collection officer Gary Lucas said: "The residents in the street contacted us as they were really worried about Nasher and it was raining heavily.
"The Roath Red Watch crew from South Wales Fire & Rescue Service came down and using a specialist ladder they were able to bring Nasher to safety.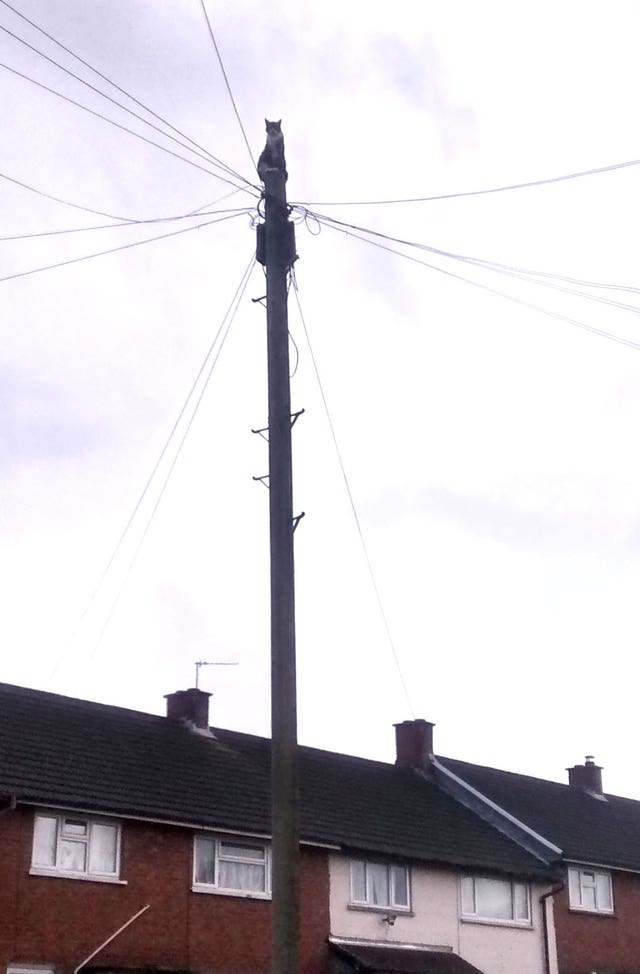 "Luckily he was okay, and he was reunited with his owner who was delighted."
Mr Lucas said Nasher has been up to mischief before and has had to be rescued from the pole previously.
"Nasher certainly is a bit of a daredevil and likes to climb up poles! Luckily he has been rescued, but there is a concern of people putting themselves at risk if he gets into danger again," he said.
"Following this incident, the owner is going to contact BT to see if there are preventative measures to help stop Nasher from doing this again."