National Lottery funding for good causes is under threat while operator Camelot has made profits "well in excess" of what was envisaged in its original licence, a parliamentary committee has reported.
Good causes lost out when the Gambling Commission did not include a break clause in the 2012 renegotiation of Camelot's licence to operate the National Lottery, meaning the terms could only be changed with Camelot's agreement, the Public Accounts Committee (PAC) said.
Since then, Camelot's profits increased to 1% of sales after tax, rather than the 0.6% anticipated by the Commission in the original 2009 licence, while returns for good causes had fallen from 27p per pound spend in 2009-10 to 22p in 2016-17.
Returns for good causes were only 2% higher in 2016-17 than in 2009-10, whereas Camelot's profits were 122% higher, the PAC said.
It said the current operating licence was not flexible enough to protect the interests of good causes as player behaviour changed, specifically as scratch cards and instant win games became more popular while sales of draw-based games declined.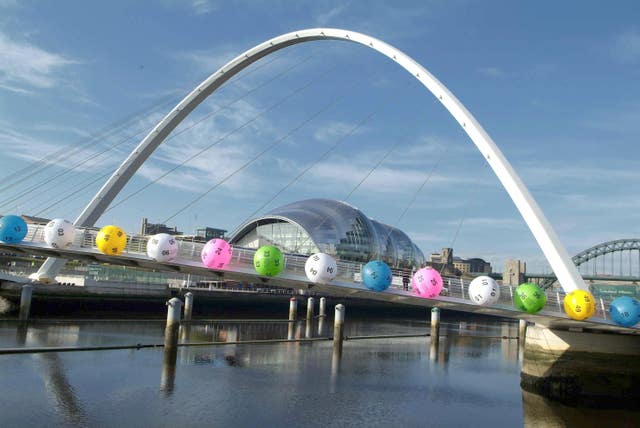 Camelot has said that scratch cards and instant-win games return less to good causes due to the need to offer a higher proportion of proceeds as prizes to encourage consumers to participate.
But the PAC said the "detrimental effects of tinkering with the format of the Lottery" and a decline in public awareness of its support for good causes, were also clear.
Camelot and the Gambling Commission had "not been willing to reverse unpopular decisions", such as increasing the number of Lotto balls from 49 to 59, which had resulted in falling sales and a corresponding decline in returns to good causes.
And it warned that the department "needs to be wary of the risk that Lottery funding programmes become unaffordable".
The committee also said it was not convinced that Camelot was doing "all it can" to support education and research for gambling awareness, and noted GambleAware's statement that Camelot's agreement to increase its contribution to the charity from £190,000 to £300,000 fell "well short" of expectations.
Committee chairwoman Meg Hillier said: "Raising money for good causes is one of the founding principles of the National Lottery but this objective is under threat.
"It would be a sad and significant loss to many deserving organisations and individuals if that funding, which has amounted to some £37 billion since 1994, should dissipate as a result of inaction now.
"Our report lays bare the need for a concerted effort from Government, the Gambling Commission and Camelot, a monopoly supplier whose profits more than doubled in seven years while returns for good causes grew by just 2%.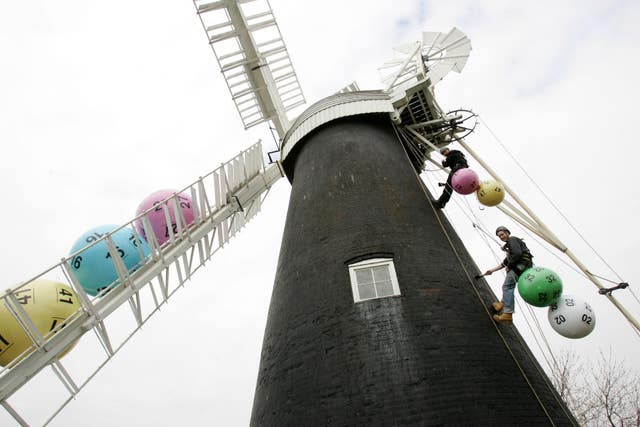 "Lessons must be learned from the renegotiation of Camelot's licence in 2012, which was too generous to the provider and too inflexible to protect the interests of grant recipients."
A Camelot spokesman said: "We note the contents of today's report, and will continue to work with the Gambling Commission, DCMS and the National Lottery distribution bodies to maximise returns to good causes.
"During the third licence period, annual returns to good causes have been, on average, 30% higher than under the previous licence.
"We've already seen some encouraging signs that the initiatives from the strategic review that we carried out last summer are working, and are confident that we have strong plans to get The National Lottery back into growth.
"The National Lottery has been, and continues to be, a massive success.
"Around 60% of UK adults currently play National Lottery games and, to date, we've made over 4,750 millionaires.
"National Lottery players have raised £37 billion for good causes.
"This equates to more than 525,000 individual awards made across the UK, an average of over 185 lottery grants in every community."
A DCMS spokeswoman said: "The National Lottery generates more money for good causes than any other
institution, raising over £1.6 billion last year.
"While proceeds to good causes regularly fluctuate, the recent decline in ticket sales is disappointing. We are clear that Camelot's strategic review must tackle this issue and the Gambling Commission must continue to challenge Camelot's performance to ensure the maximum return to good causes."