The Second Severn Crossing is set to be renamed after Prince Charles to mark his 70th birthday year and 60 years since he became the Prince of Wales, the Welsh secretary has said.
The bridge, which crosses the River Severn near Bristol, will be given the name the Prince of Wales Bridge at a ceremony later this year.
Announcing the change on Thursday, secretary of state for Wales Alun Cairns said: "I'm delighted to announce that – with the agreement of the Prime Minister and Her Majesty The Queen – the Second Severn Crossing will be renamed the Prince of Wales Bridge.
"The announcement is a fitting tribute to His Royal Highness in a year that sees him mark 60 years as The Prince of Wales and decades of continued, dedicated service to our nation.
"Renaming one of the most iconic landmarks in Wales is a fitting way to formally recognise his commitment and dedication to Wales and the UK as the Prince of Wales."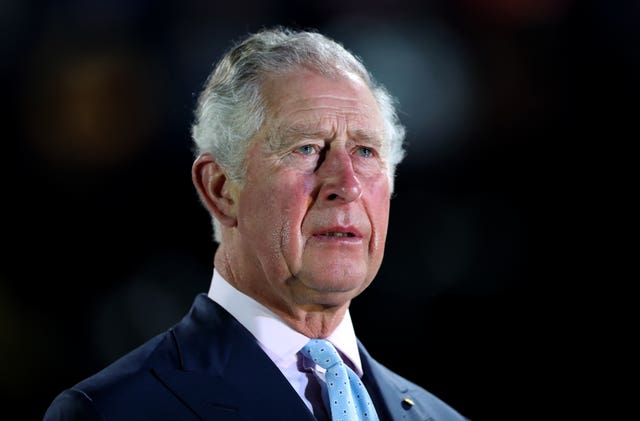 Charles was nine years old when the Queen made him the Prince of Wales at the closing ceremony of the British Empire and Commonwealth Games in Cardiff in 1958.
Now known as the Commonwealth Games, he officially opened this year's competition on behalf of the Queen on the Gold Coast, Australia on Wednesday.
The renaming ceremony will take place months before tolls on the Severn crossings linking England with Wales are due to be abolished for all vehicles at the end of 2018.
The toll has been in place since the first Severn Bridge was opened in 1966, when the charge stood at two shillings and sixpence – the equivalent of 12.5p in decimal currency.
At the beginning of this year the tolls were reduced after the abolition of VAT on the charges as the crossings returned to public ownership, with Highways England, a UK-Government owned body, taking over responsibility for the bridges' operation and management from Severn River Crossing PLC.
Transport secretary Chris Grayling said: "Lower charges on the Severn bridges have already saved drivers more than £3 million – helping boost the economy in Wales and the South West.
"This is a great way to usher in a new era for this iconic crossing.
"When the tolls are removed by the end of this year, more people will be able to take advantage of even more new job and business opportunities on both sides of the Prince of Wales Bridge."