The Prince of Wales was given a warm welcome by waiting crowds in Australia as he began a seven-day tour of the country which will see him launch the Commonwealth Games on behalf of the Queen.
Cheers rang out as the heir to the throne, accompanied by the Duchess of Cornwall, who was dressed in pale green, stepped from their car at the Queensland University of Technology in Brisbane.
The royal couple spent time chatting to members of the public who had lined the paths of the Botanic Gardens to catch a glimpse.
Young and old alike shouted "We love you Charles" or "Welcome to Australia" and presented Charles and Camilla with bouquets of flowers.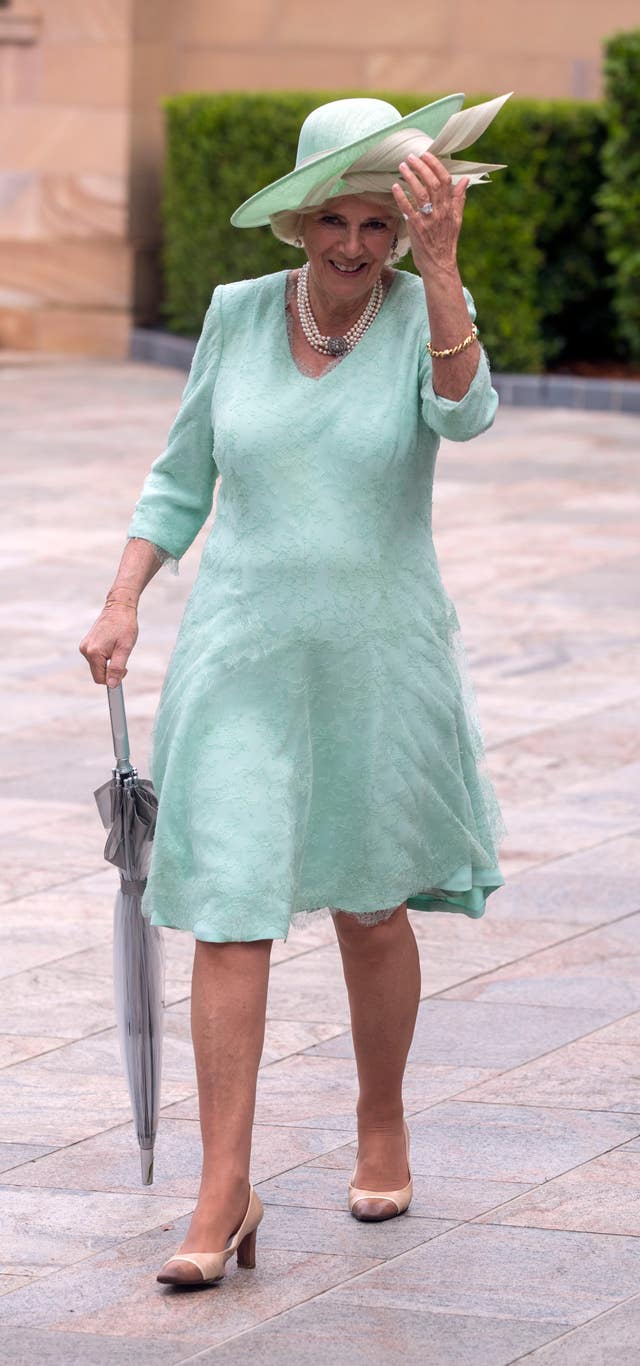 "I asked Charles if I should give the flowers to him or his wife," said Ms McLean, who lives in Brisbane. "He said she seemed to be doing quite well for flowers so he'd pass them on."
Faye Halliday, 59, from Brisbane, asked about Charles's upcoming new grandchild.
She said: "He said it was keeping him busy.
"I told him my two daughters were expecting babies a week apart and he said I would be a busy grandmother!"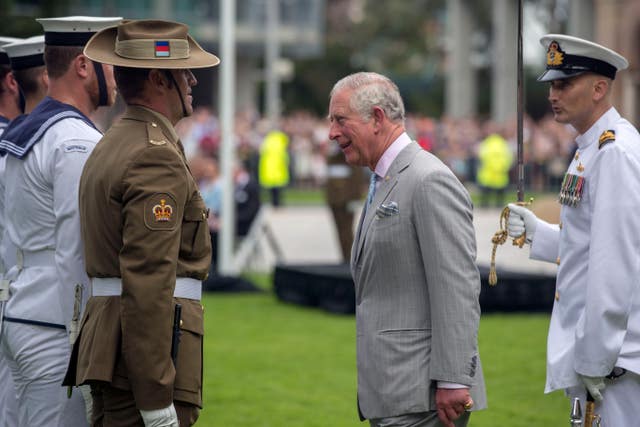 "I was so overwhelmed," she said. "I can't believe I've met royalty."
A 21-gun salute featured as part of the welcome ceremony, and Charles spent some time inspecting the Royal Guard of Honour.
Later on Wednesday, Charles will read the monarch's message at the opening ceremony of the 2018 Games on Australia's Gold Coast, calling on athletes to come together in the spirit of friendly competition.
The royal couple arrived in Australia earlier this week. They have been staying privately at a friend's house in rural New South Wales, Clarence House confirmed.