The world's largest advertising agency is looking into an allegation of personal misconduct against its chief executive Sir Martin Sorrell.
The board of WPP said independent counsel will conduct the investigation into the claim.
A statement from the company said: "The investigation is ongoing. The allegations do not involve amounts which are material to WPP."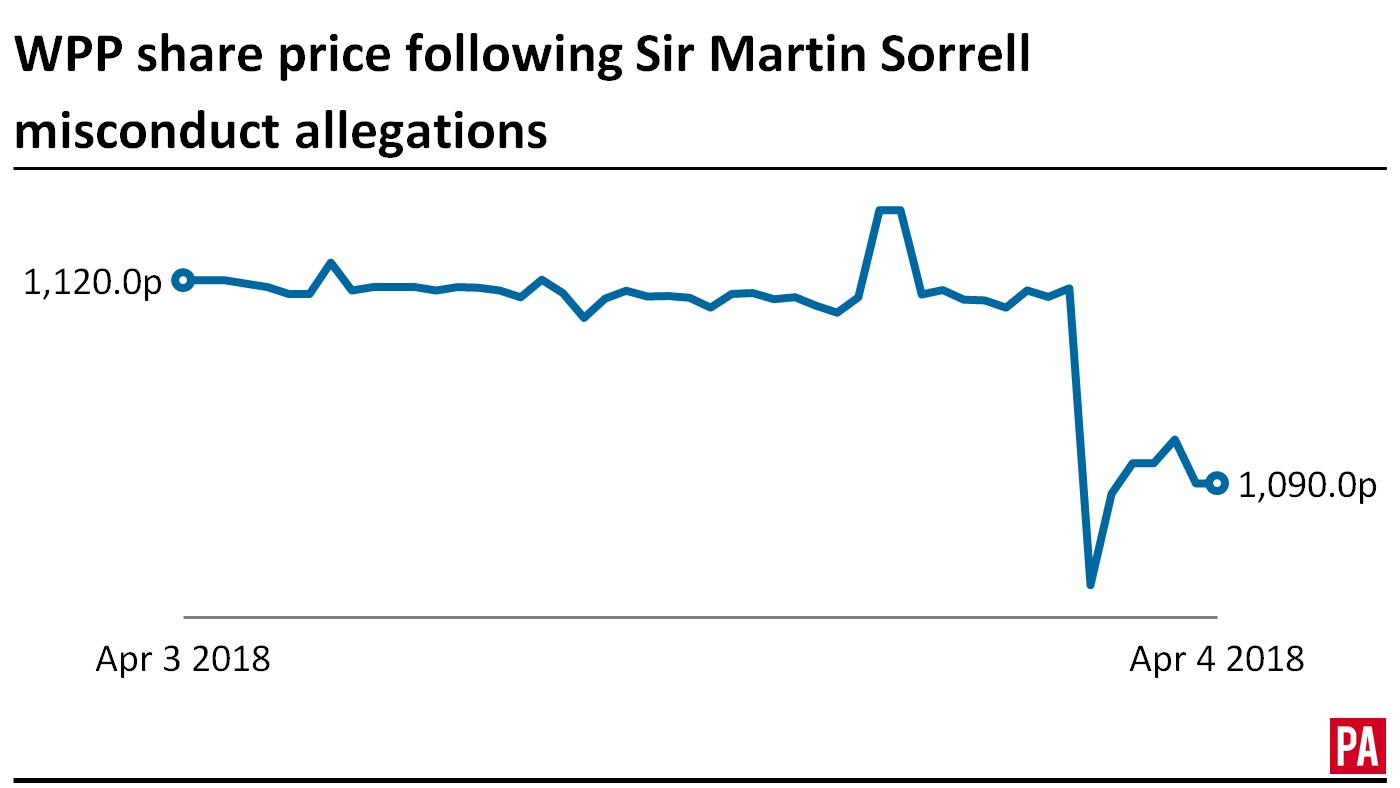 Sir Martin, 73, has been at the helm of WPP for more than three decades having previously worked at Saatchi & Saatchi and was knighted in the Queen's 2000 New Years honours list.
In a statement issued by Project Associates on behalf of Sir Martin, he said he rejected the allegation of financial impropriety – but understood the company had to investigate it.
The statement added: "Reports in the media have stated that WPP is investigating an allegation of financial impropriety by me, specifically as to the use of company funds.
"I reject the allegation unreservedly but recognise that the company has to investigate it. I understand that this process will be completed shortly.
"Obviously, I shall play no part in the management of the investigation under way."