Protesters and community leaders have gathered in east London to call for an end to a recent spate of gang violence in which several teenagers died.
Crowds gathered at Hackney Central station on Thursday, close to where Israel Ogunsola, 18, was stabbed to death on Wednesday evening.
Residents of all ages huddled round the station entrance before locking fists in a wide circle at a pedestrian shopping street nearby in solidarity for those killed.
Mr Ogunsola's murder followed that of 16-year-old Amaan Shakoor two days earlier on April 2, who was shot in Markhouse Road, Walthamstow, minutes after the shooting of 17-year-old Tanesha Melbourne in Tottenham the same evening.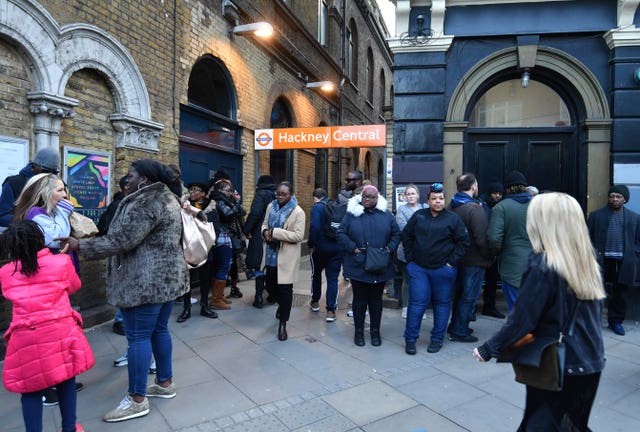 G.A.N.G activist Boogz, 40, said the group and others like it were the "answer" to stopping further attacks.
He said: "We are trying to guide these children to let them know that their life is not going in the right direction.
"I want to say to them this is not the life.
"All the music that you listen to which glorifies this kind of thing, all the money that they see, all the cars that they see people driving, they are being sold a lie, they are being sold a false narrative – and we are here to change that narrative for them."
One speaker, who addressed the crowd under the name Scripture, said he had seen people being killed at close hand.
"It's not a pretty sight," he said.
"You know what, it's not a computer game. You're not gonna come back bruv.
"These youths who are doing damage to each other are not coming back, and they're not learning their lesson neither."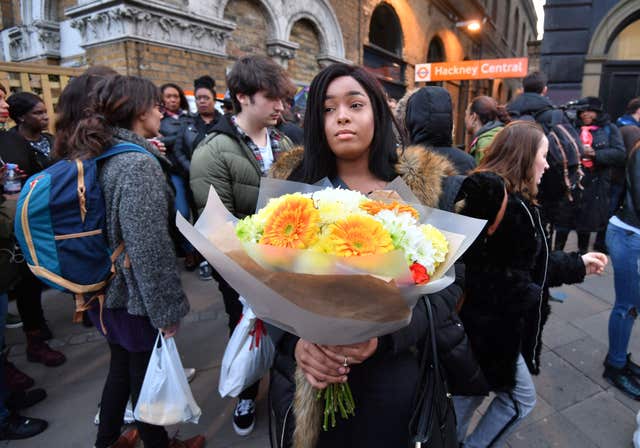 She said: "We need to stop this.
"Everybody keeps asking the same question, but the answers are in the young people.
"We the organisations are only trying to come out, to come together, and we are here to talk to young people and try to stop the violence.
"But even young people themselves don't know why they're doing it."
As darkness fell, impassioned demonstrators from local churches and community groups called for unity and chanted "G.A.NG! A new generation!" before marching to spread their message in nearby housing estates.
Hackney Liberal Democrat mayoral candidate Pauline Pearce, 52, who was among the attendees, said the recent string of stabbings and shootings were partly a result of young people feeling "disenfranchised" by their environments.
She said: "A lot of the children feel disenfranchised, they don't feel they belong, they haven't really got a meaning – they don't feel that they have that connection to society, so a lot of things go wrong for them and sadly this is the sort of retaliation that comes."