The Jersey Royal season is at least three weeks late this year after the Beast from the East delayed the planting of the much-anticipated spring crop.
The potato's short seasonal window, usually from April to mid-July, is behind schedule after hard frosts and almost double the 30-year average of rainfall in December and January left the ground saturated and "undesirable for planting", growers said.
Jersey normally exports around 30,000 tonnes of the potatoes to the UK each season, but producers say the figure could be up to 20% lower this year, with full volumes expected to be on supermarket shelves by mid-May.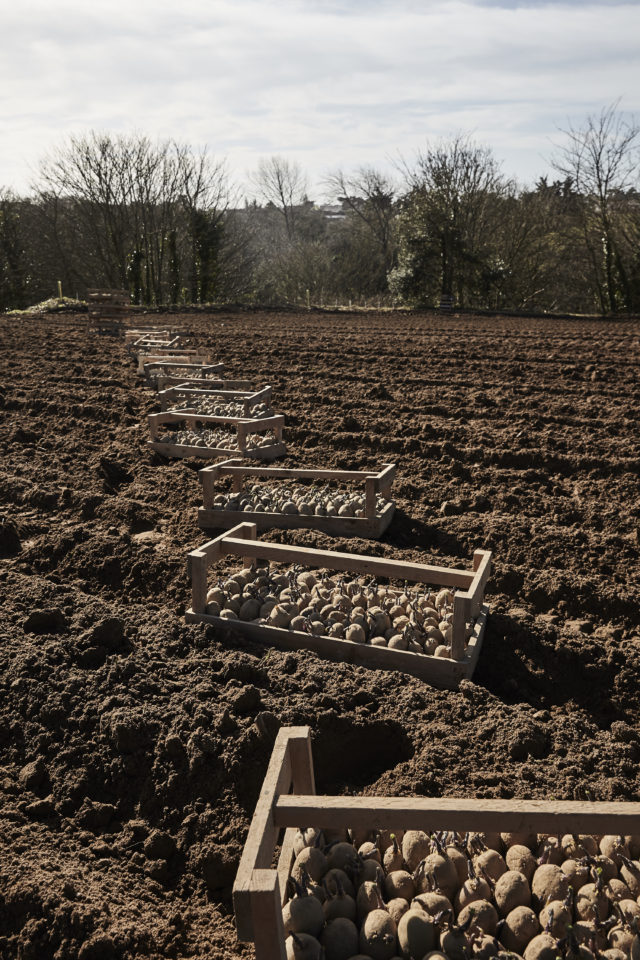 "Although quality and taste will remain unaffected, we are at least three weeks behind our expected start date and are still in need of spring to arrive to avoid further delays."
He added: "This is the nature of seasonal produce, with no two seasons ever the same.
"We normally face some challenges planting, predominantly during the winter months; however, a number of our fifth-generation farmers have not experienced such a trying period in their family businesses for many years."
The Jersey Royal Company's director of sales and marketing, William Church, said: "We are behind with planting, with only two-thirds of the export crop planted to date.
"In any other year we'd expect to be closer to 75% planted and have made a good start with planting the seed crop by now."
Mr Church said the crop delay and loss was unprecedented in his experience.
He said: "In 2013 there was a heavy snowfall in early March that caused disruption and some crop loss. This year virtually all of the early areas were affected by the frost and, whilst plants will recover and produce excellent potatoes, the crops will undoubtedly produce a reduced yield."