The Prince of Wales has urged big business leaders to do all they can to help the ocean "heal itself" during a visit to Australia's Great Barrier Reef.
Charles, who went out on a glass-bottom boat to see the coral and sea life, said it was imperative nature could be allowed to "restore" itself, and said unique ecosystems – such as on the Great Barrier Reef – should be conserved before it is too late.
The prince, who is passionate about conservation, convened a meeting of top businesses including Qantas and the Walt Disney company as well as the Australian government.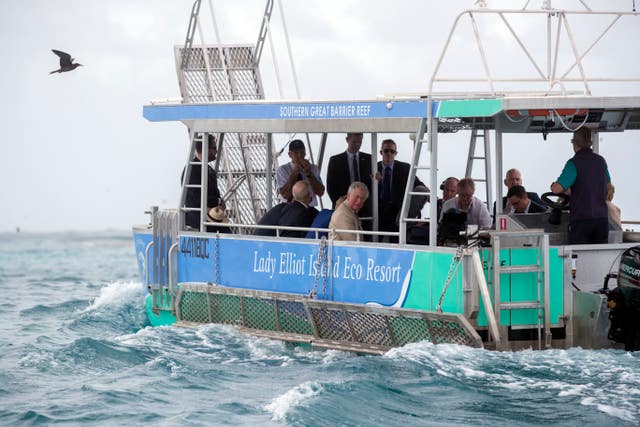 The Irwin family – the wife and children of the late wildlife expert Steve Irwin, nicknamed The Crocodile Hunter – also attended.
"He is an inspiration," she said, adding: "The prince has shown great leadership in the conversation of nature and he has made a difference by bringing people together like this to try to get things done."
Irwin died in 2006 after being attacked by a stingray while filming footage for a documentary.
His daughter Bindi, 19, was eight when her father was killed but has continued his conservation work at Australia Zoo in Queensland. She also met Charles alongside her brother Robert.
After a 40-minute meeting, the prince went out on the boat in the highly protected Marine National Park Green Zone on the Great Barrier Reef.
It is famed for manta rays, turtles, reef sharks, dolphins and humpback whales. Three turtles and a manta ray were spotted as he sailed by.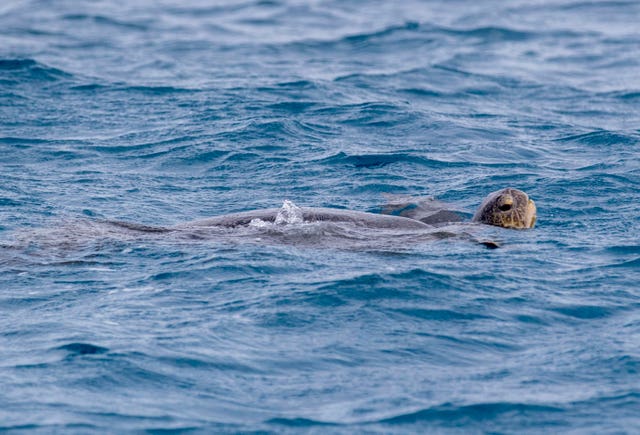 In an interview with the Australian Financial Review, the prince said society was "truly at a crossroads" in its ability to protect the majority of the world's reefs.
He added: "I have no doubt in my mind that this will need to be a central aspect of the rapidly emerging concept of a sustainable 'blue economy', through which sustainable economic development is achieved via the wise use of ocean resources.
"Within the blue economy it would be helpful to think of coral reef ecosystems as natural capital assets, assets that require the kind of prudent and wise management that will yield dividends long into the future."
Earlier on Friday, the prince visited the famed rum distillery in Bundaberg – and created his own blend.
Presented with three test tubes of alcohol at Bundaberg Distillery, and instructed to mix them together, the prince joked: "It's like chemistry."
And he confessed: "I was never any good at chemistry at school."
In an impromptu speech to hundreds of well-wishers, he said: "After being here in 1994 and having tasted the rum then, it's taken me all those years to come back for another tot.
"I'm thrilled the distillery is still one to be producing some of the most famous of all rums around the world."
Meanwhile, the Duchess of Cornwall carried out her own engagements in Brisbane, including hosting a reception for WOW: Women of the World, a global movement supporting women and girls pursuing action and change.
Charles will continue the rest of the Australia tour on his own.