A fraudster who posed as Grenfell Tower survivor has been called "the worst of the human race" by real victims of the tragedy as she was jailed for four-and-a-half years.
Joyce Msokeri, 47, claimed she escaped from the west London fire last year, where her husband and sister-in-law had perished, in a bid to claim hundreds of thousands of pounds.
In fact she was single and living miles away, taking advantage of the disaster to claim funds and donations meant for those desperate for help.
Community volunteer Loubna Aghzafi said locals have been left "disgusted and disappointed" by the actions of fraudsters, such as Msokeri.
"Some community members described these individuals who were making those fraudulent claims as the worst of the human race," she said in a statement read out in court.
Msokeri filled a room at a Hilton hotel with donations from well-wishers, concocting an elaborate ploy to claim insurance on her fictitious partner's death.
She claimed around £19,000 in cash donations, goods including electronics, expensive handbags and dresses, as well as funds to cover her accommodation.
But Prosecutor David Jeremy QC said she would have had access to funds totalling more than £200,000 had she not been caught.
When her scheme faltered, she preyed on a vulnerable man to play her husband, telling investigators she found he had been living in a cave in Margate, Kent, where he was fed by tourists, the court heard.
Msokeri was found guilty of fraud offences by a jury after a trial and sentenced to four-and-a-half years' imprisonment at the Old Bailey on Friday.
Sat in a wheelchair, she appeared in court by video-link wearing glasses, a black hat and a pink sweater, speaking only to confirm her name.
Judge Michael Grieve QC said: "These are callous and contemptible, indeed disgusting, offences for which only a custodial sentence can be justified, and one of some length."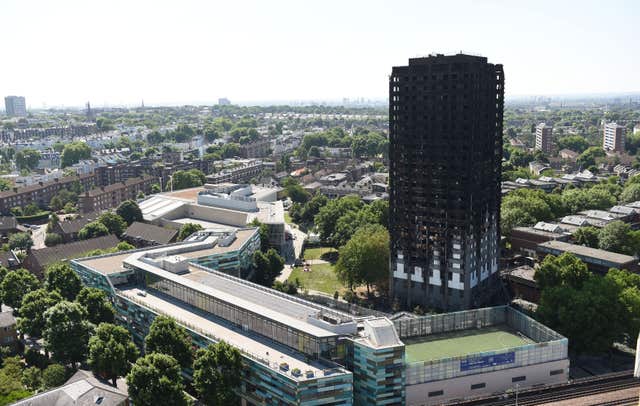 The judge added: "Your greed in taking advantage of the situation you had created was insatiable."
Statements from real victims of the tragedy were read out in court, including the account of Mohammed Hakim, who had lived in one of the flats Msokeri had claimed to have stayed in.
Mr Hakim, who lost five members of his family in the blaze, said: "My whole world has fallen apart. I'm at a complete loss. I have lost my entire family."
He added: "I have heard people have been making false claims to police and the authorities that they were either staying in Grenfell Tower or had family killed in the fire.
"I'm sickened anyone would even make up such stories and lies just to get money.
"I'm traumatised that someone claimed they were living or staying in my flat.
"I'm trying to mourn my family and this has just added to the pain."
Corinne Jones, who escaped from her 17th-floor flat with her husband and two young children, said the experience had changed their lives "forever".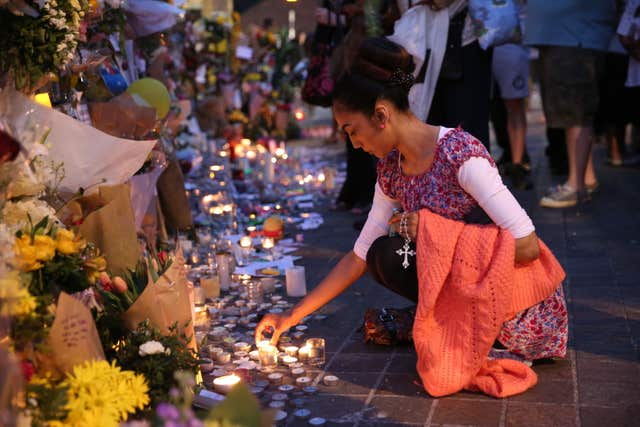 "I find people lying about living in a building where a considerable amount of people have died disrespectful and distasteful."
She said escaping from the burning building had been "etched in my mind", adding: "I can't imagine what type of person would want to lie about being in such a situation."
The court heard Msokeri made claims to volunteers at the Westway Centre set up to help survivors after presenting there the day after the fire on the afternoon of June 15.
Her story was called into question when she was unable to give the number of her flat in the tower, despite claiming to have lived there for five months before the fire.
Mr Jeremy told the jury: "What the evidence demonstrates is that she committed these crimes through greed and she got away with it for a certain amount of time through her skill at manipulation."
Susan Meek, defending, said her client had been "bullied, abused and shouted at" in prison, telling the judge she would have a tougher time in jail than most criminals.
"This conviction will blight the rest of her life," she added.
Msokeri, of Ambleside Gardens, Sutton, south London, was found guilty of three counts of fraud against the Royal Borough of Kensington and Chelsea (RBKC), the Hilton and charities plus a further charge of possessing a false document.