The hospital treating seriously ill toddler Alfie Evans will "consider alternative options" including treatment in Italy, an MEP has said.
Alfie has a rare degenerative neurological condition that has not been definitively diagnosed by doctors.
He is being kept alive on a ventilator at Alder Hey Children's Hospital in Liverpool after his parents exhausted their legal options as they fought for doctors to continue treatment.
Steven Woolfe, who represents North West England in Brussels, said: "Hospital agreed not to end Alfie's life today (Thursday) and will consider the alternative options we presented, including for Alfie to receive treatment available in Italy."
Tom Evans and Kate James, who are in their 20s and from Liverpool, had wanted judges at the European Court of Human Rights (ECHR) in Strasbourg to examine issues relating to the future of Alfie.
But ECHR judges rejected their bid last Wednesday, after the decision to withdraw treatment was upheld by Court of Appeal judges and Supreme Court justices.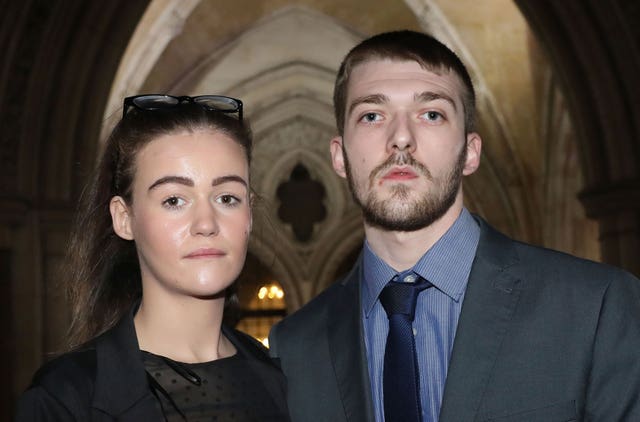 The post said: "Alfie is NOT dying, he is IMPROVING and he is an ABSOLUTE WARRIOR!!!!!
"He is MORE RESPONSIVE, his reactions are STRONGER and Alfie is getting STRONGER!
"Alfie was absolutely amazing today as usual! He is fighting, he is comfortable and he wants to live.
"Alfie James Evans, we will fight for you harder and harder all the way no matter what!! We love you so much."
Earlier this week, Pope Francis waded into the life-support treatment battle, saying: "It is my sincere hope that everything necessary may be done in order to continue compassionately accompanying little Alfie Evans, and that the deep suffering of his parents may be heard."