Meghan Markle will travel to Sydney this autumn to cheer on Prince Harry's Invictus Games heroes after being inspired by the competitive spirit of the UK's wounded warriors.
The US actress met wounded, sick and injured military and veterans with Harry when the couple visited the trials being hosted by Bath University.
Harry and his bride-to-be shared a laugh with hopefuls as they watched shot put competitors show off their strength, encouraged 1,500 metre runners by applauding as they ran past and watched sitting volleyball players being put through their paces.
When Toronto hosted the Paralympic-style event last year, Ms Markle, who at the time was living and working in the city, attended the opening and closing ceremonies and visited competitors with Harry.
Kerys Knight, 48, a former driver in the Women's Royal Army Corps, who has nerve damage in her left leg following an accident, said: "She said how good it was to be here and see the start of the Invictus journey."
The 48-year-old from Northampton, who won an archery gold medal in last year's games, added: "She was saying she went to Toronto last year but only got to see some of the swimming but this year she's hoping to be there for the whole thing and see the whole journey all the way through.
"To see where the trial takes you and how different you can be from this point to the Games in October."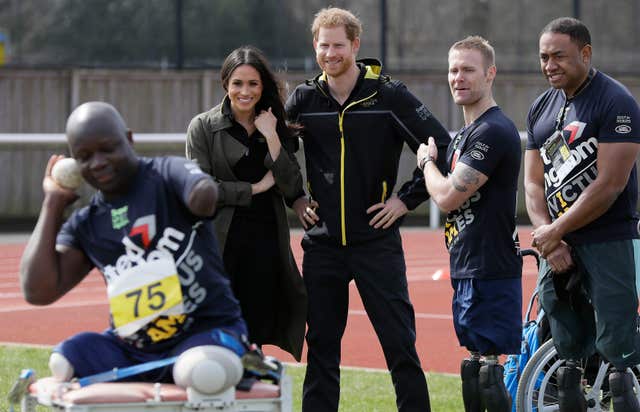 Sgt Lauder, who has a serious hip joint condition, said: "We were chatting about Canada, she really enjoyed it and she said she's going to be in Australia."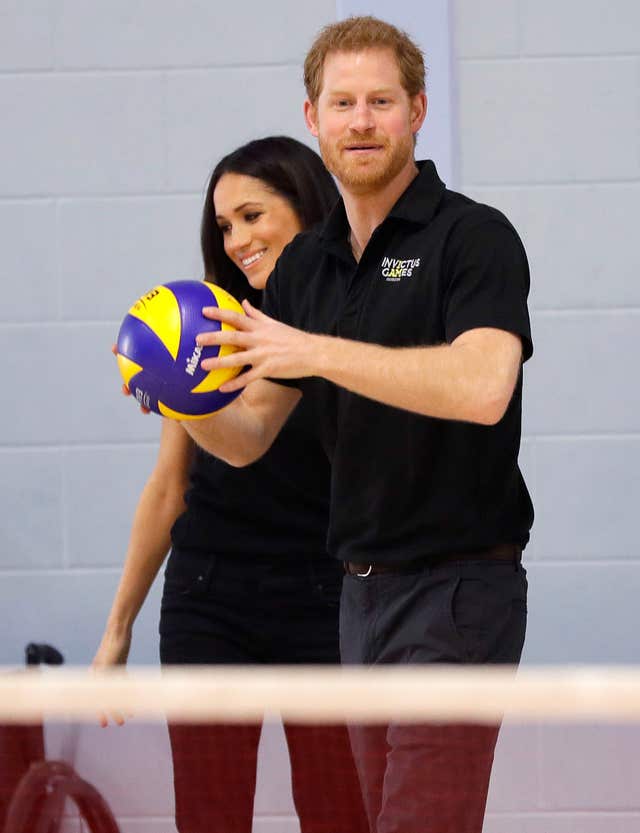 Former Army medic Lisa Johnston, 35, from Doncaster, who lost her left leg following an injury, is hoping to be picked for a range of events including volleyball and discus.
She said after speaking to Ms Markle: "We were talking about the weather, she said she was very British now because all she talks about is the weather – it's an important subject because she brought the sun with her, it was freezing earlier."
During their visit, Harry and Ms Markle met couple Sarah and Kelly Ganfield and their two-year-old daughter Bethany in an area where the families of Invictus hopefuls had gathered.
They chatted to the pair and interacted with the toddler, whose mother Kelly hopes to be chosen to compete in Sydney.
The Sydney Games will be staged from October 20-27 and will see more than 500 competitors from 18 nations compete in 11 adaptive sports.
It is expected Harry, who is patron of the Invictus Games Foundation which oversees the delivery of the tournament, will travel to Sydney and it now appears he will be joined by Ms Markle, who will then be his wife.