Spring sunshine has brought Britain its hottest day of the year so far, with temperatures expected to reach up to 19C.
A warm wind from the south has sent the mercury rising, with parts of the country enjoying fine and bright weather.
Friday's 17.3C high – the hottest of the year so far – has already been surpassed at London City Airport, where temperatures reached 18C on Saturday afternoon.
Met Office meteorologist Helen Roberts said: "There's still a good few hours of heating to go, so it could get a bit hotter than that."
She predicted highs of between 18C and 19C, but warned the warm weather is not set to last, with showers in the north and west, and outbreaks of rain across central and eastern areas on Sunday.
"Where it's been potentially 18C or more this afternoon in the South East, tomorrow it will be much suppressed, so more like 12C or 13C," she said.
London and the South East will see the best of the warm weather on Saturday, as an area of cloud and rain to the West edges north.
"Wales and northern England are particularly affected by that and Scotland later, with drier and brighter weather to the north of that across much of the rest of Scotland," said Ms Roberts.
"Overnight that continues to edge northwards across the rest of Scotland.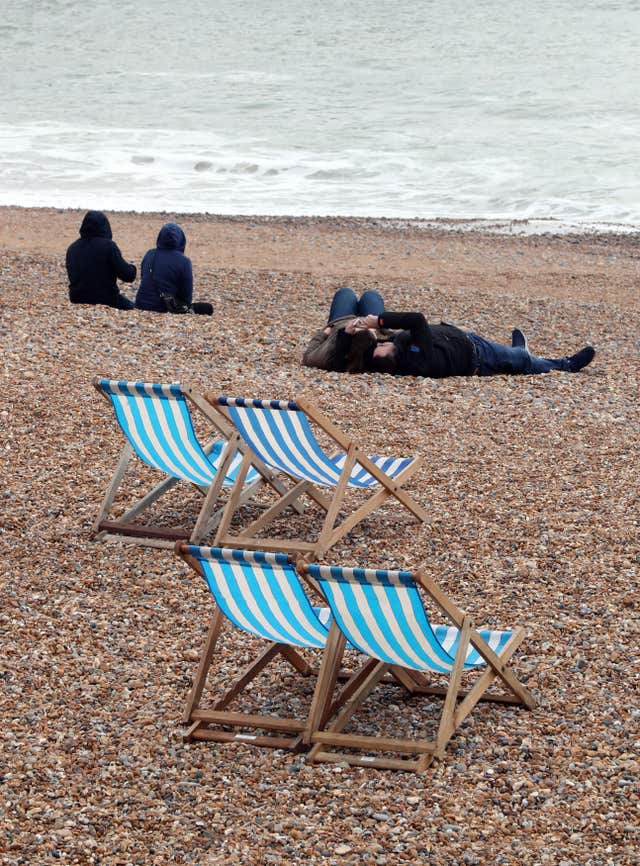 "So, it's a wet start across some southern and eastern parts of England on Sunday morning.
"Otherwise, a lot of dry weather around first thing, but quite a lot of cloud as well, with that cloud gradually lifting as the day progresses."
She said a return of an easterly wind from Tuesday will see a mixed picture for the county next week.
Eastern areas will be colder and cloudier, with the west of the country seeing the best of the sunshine and the warmth.