Liam Fox will hold talks with online retail giant Amazon as part of a trade mission to the US and Canada.
The International Trade Secretary will discuss efforts to modernise global rules around e-commerce during the trip.
He will also hold talks with entertainment firm Warner Bros and visual effects specialists Double Negative to highlight the value of the movie industry to the UK economy.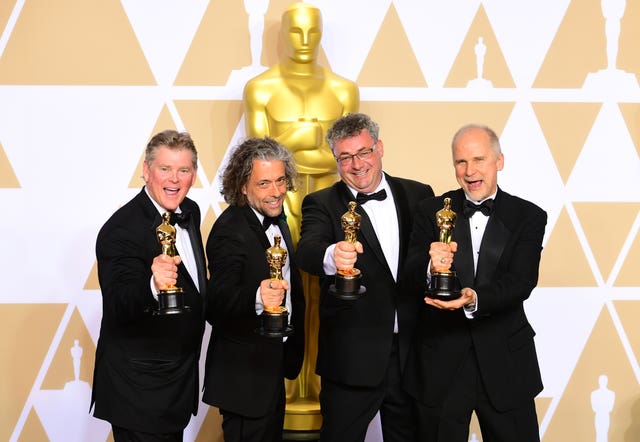 Many of the relevant WTO rules around the digital economy have not been updated for two decades, the Department for International Trade said.
Double Negative, founded in London, was involved in creating the Oscar-winning visuals on Blade Runner 2049.
Inward investment in film and television production from US studios like Warner Bros, Disney and Universal was worth £2 billion to the UK economy in 2017.
Dr Fox said: "In the USA and Canada this week, I'll be showcasing the UK's strong creative, tech and food sectors, making the case for greater investment and demand in UK products and expertise in both of these countries.
"I will tell our global partners that more than one year on since the EU referendum, there are strong reasons for the UK to be optimistic – exports of goods and services have increased significantly over the year, with particular demand in the USA and Canada for machinery and vehicles.
"It's clear evidence that UK companies are succeeding on the world stage, and as an international economic department we are banging the drum for our world-class goods and services".