A senior shadow cabinet minister said she has been "frustrated" at the slow pace of steps taken to tackle anti-Semitism in the Labour Party.
Shadow education secretary Angela Rayner admitted the implementation of measures outlined in Baroness Chakrabarti's 2016's report into the problem was not moving "as fast as I would have liked to have seen".
Speaking on BBC1's Andrew Marr Show, she also defended colleague Thangam Debbonaire, who was heckled at a meeting of her constituency party in Bristol for attending an anti-Semitism demonstration.
"But Jennie Formby, our new general secretary, made it her number one priority and we need to make sure that the full Chakrabarti report is implemented and we have absolute zero tolerance."
She added: "It can't be right when people see on social media – and it's not just in the Labour Party but across the board – anti-Semitic rhetoric and they see no action taken or the action is far too slow."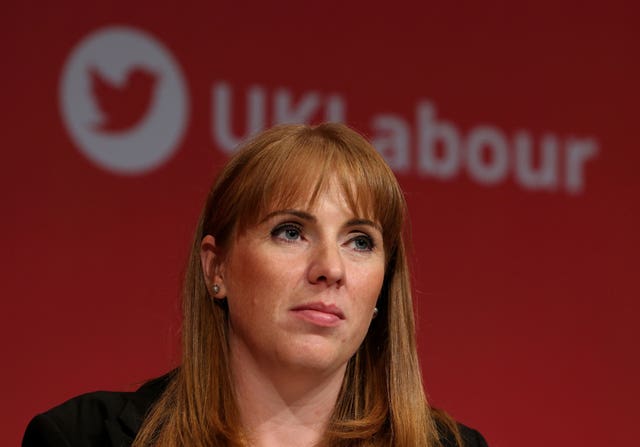 The Sunday Telegraph reported that Mr Gwynne was listed as a member of the LabourSupporters page on Facebook, where posts last week included one which said "Jews will pay 7 times more for their sins – Islam will unite the religious world".
Denton and Reddish MP Mr Gwynne said: "I was added to this Facebook group without my knowledge or permission.
"I do not support the posts and I abhor anti-Semitism. It has absolutely no place in the Labour Party or in society. End of."
Protesters led by the Campaign Against Antisemitism plan to descend on Labour's London headquarters on Sunday to call on Jeremy Corbyn's party to deliver on its promise to tackle the problem.
It follows a complaint from the campaign group to Labour which accuses Mr Corbyn of bringing the party into disrepute.
Mr Corbyn has acknowledged that the party had been "too slow" in dealing with cases of anti-Semitism and apologised for the "hurt" it had caused.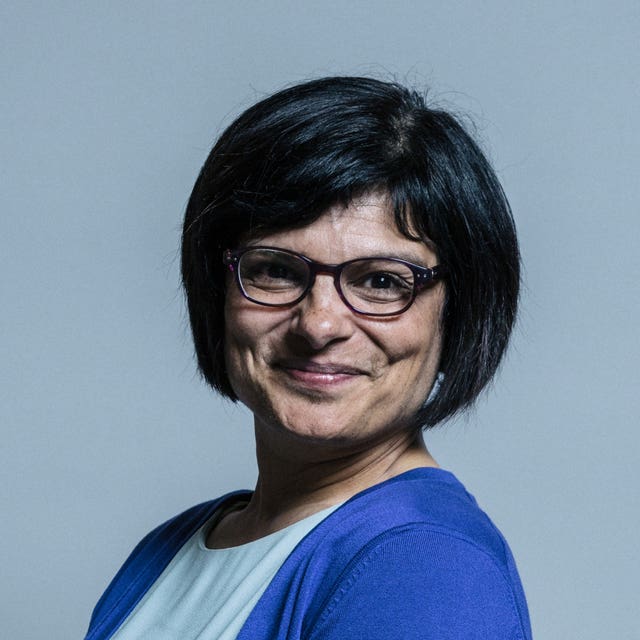 She tweeted afterwards that she "walked out when shouted down whilst trying to answer the question I had been summoned to answer".
Mrs Rayner defended her colleague, telling Marr she was "an absolute credit to the Labour Party".
Mrs Rayner added: "She shouldn't be hounded out of any meeting, we have debates in the Labour Party, that's quite fine, but she's absolutely right to be able to protest and Jeremy has made that clear as well."
Labour peer Lord Hattersley has warned that the party was in a worse situation now that in the 1980s, when Neil Kinnock confronted the hard-left Militant Tendancy group.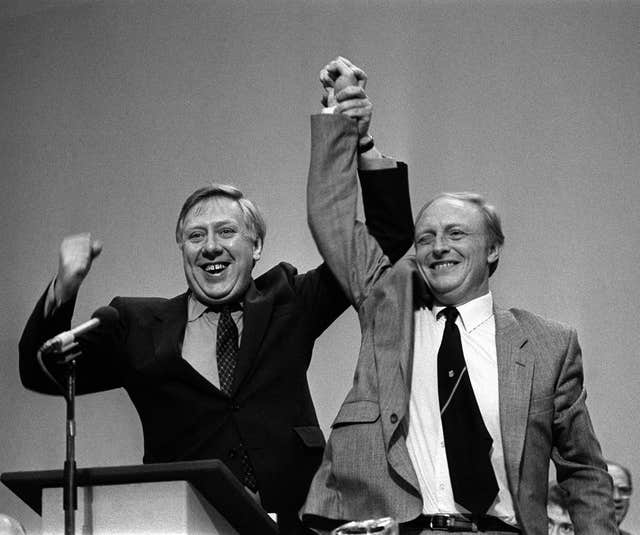 The party's former deputy leader told BBC Radio 4's The Westminster Hour: "In the 1980s, there was entryism, there was the Militant Tendency, but they only operated in one or two small constituencies.
"They didn't control the machine, they certainly didn't control the leader, there were trade unions who were prepared to stand out against them and we always knew that the battle in the 1980s would eventually be won.
"Now things are much more serious because people who are not 'real Labour' as I define it are increasingly in control of the machine, they're increasingly taking over constituencies, they're increasingly bullying moderate MPs.
"And if it goes on like this the Labour party is in danger of disintegration."