A 250-metre wide outline of a Lane Rover Defender has been drawn in the French Alps to celebrate the 70th anniversary of the car brand.
The drawing pays tribute to the first sketch which led to the original Land Rover Series being revealed at the 1948 Amsterdam Motor Show.
Enthusiasts of the Land Rover brand will celebrate World Land Rover Day on April 30.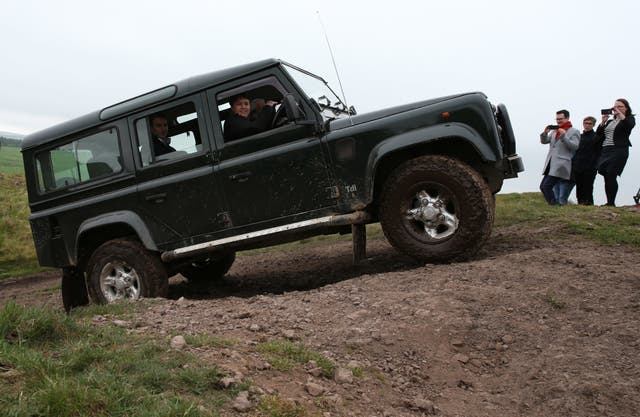 He said the Defender has an "iconic shape" which is "simple and recognised across the world".
Jaguar Land Rover (JLR) chief executive Dr Ralf Speth said: "The outline of the Defender is instantly recognisable.
"To reach the landmark of 70 years is truly special and we will mark it with a year of celebrations."
The Defender was developed in the 1980s and represented the continuation of the Land Rover Series.
It was modelled on the wartime jeeps and became one of the most-loved and long-lived road vehicles, being exported around the world.
More than two million were produced after production of the Land Rover Series began in Solihull, West Midlands in 1948.
But the final Defender rolled off the production line at the JLR plant in January 2016 after difficulties in maintaining safety and emissions standards.
The 4×4 is a favourite with the Queen and has featured in a number of films such as James Bond movie Skyfall and Edge Of Tomorrow starring Tom Cruise.