Two butterflies in decline suffered their worst year on record last year as the species struggled in difficult weather conditions, conservationists said.
There were hopes that butterflies would bounce back after the summer of 2016, the fourth worst year in 42 years of records, with many spring species emerging earlier than usual following a warm start to 2017.
But a cold snap at the end of April and a gloomy wet summer hit many species which are already struggling as a result of a loss of habitat and climate change, making it the seventh worst year on record, experts said.
Butterflies need warm, dry weather during periods when they are on the wing in order to feed and mate successfully.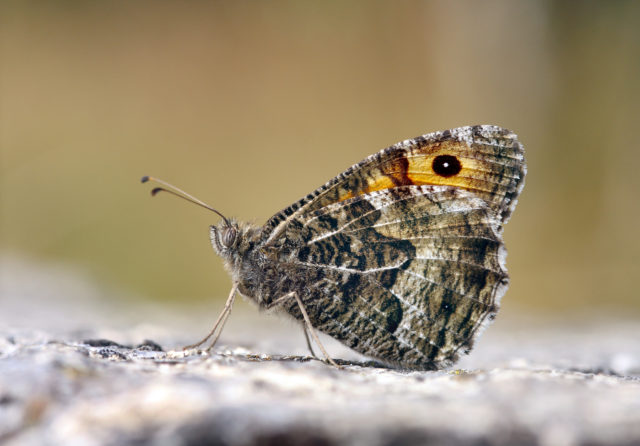 Grizzled skipper numbers were down 9% compared to 2016, and their population has more than halved since the 1970s, while graylings declined 6% on the previous year and its numbers have shrunk by 63% in a decade.
Threatened dingy skippers also saw numbers fall by 22% compared to 2016 and the rare marsh fritillary suffered declines of 12%, according to the survey led by Butterfly Conservation, the Centre for Ecology and Hydrology, British Trust for Ornithology and the Joint Nature Conservation Committee.
As well as rare species, some common butterflies also suffered, with the large white butterfly experiencing falls of 19% year on year, and it is now in a state of long-term decline.
And with cold wet conditions this spring, there are "no immediate signs" things are going to pick up this year for butterflies, Butterfly Conservation's Professor Tim Brereton said.
But many species did better in 2017 than in 2016, with the red admiral seeing numbers rise 78% and commas up 91%, while the warm start to the year did help some rare species such as the threatened pearl-bordered fritillary.
The fritillary, which has benefited from targeted conservation work, saw numbers rise by 57% from 2016.
But Prof Brereton said: "There is little comfort in these results for the UK's hard-pressed butterflies.
"2017 was the seventh worst in the 42-year series and makes it five below average years in a row.
"On the positive side, there is much good conservation work happening across the country, which will aid any recovery should we get a helping hand with the weather."
Dr Marc Botham, from the Centre for Ecology and Hydrology, said: "The weather can have a serious impact on individual species' numbers each year as results from counts in 2017 show.
"However, populations can and do bounce back providing suitable habitat is available, and it is the long-terms trends, particularly the declines of a number of common and widespread species, which are of great concern."
The survey involves thousands of volunteers collecting data from sites across the UK throughout the summer.