A commission on loneliness set up by the murdered MP Jo Cox has been wound up.
The organisation came up with a series of recommendations, backed by Theresa May, on how to tackle the misery suffered by around nine million Britons.
But the work will now be continued through a parliamentary group led by Mrs Cox's friend Rachel Reeves.
The Jo Cox Loneliness Commission was set up by the Labour MP for Batley and Spen before she was brutally murdered by a far-right terrorist in 2016.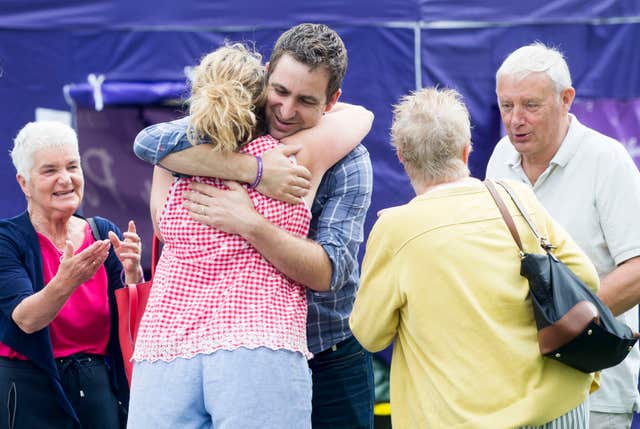 The Tory MP was in Yorkshire on Tuesday meeting Mrs Cox's sister Kim Leadbeater to discuss taking her work forward.
A spokesman for the Jo Cox Foundation said the commission had done the work it had set out to achieve and had been a success.
It is understood the decision to wind it down was taken before Mrs Cox's widower Brendan stepped down from two charities after admitting inappropriate behaviour at a previous job.
A spokesman for the Jo Cox Foundation said: "The Jo Cox Loneliness Commission had the specific task of highlighting the challenge and proposing concrete steps for both government and the general public to do more to tackle the loneliness crisis.
"That part of the work is now done and was a great success. The Government accepted the recommendations and created the first minister for loneliness, Tracey Crouch.
"Today's ONS figures are also part of those recommendations."