The water regulator has accused some companies of appearing to focus on "financial engineering" at the expense of their customers following concerns about service failures during the recent cold snap.
Ofwat chairman Jonson Cox has written to Environment Secretary Michael Gove setting out its agenda to improve the performance of companies.
The letter says: "We too consider that the corporate behaviour of some water companies has diminished trust in the delivery of this most vital service.
"Some companies are seen as focused on financial engineering at the expense of public service.
"The service failures following last month's freeze-thaw, combined with concerns about the risk of drought, have also damaged trust in water."
Ofwat said it would reform company licences to "make it even clearer that companies must put customers at the heart of everything they do".
It will step up demands on transparency around dividends and profits, and expect companies to meet their obligations before making dividend payments.
It said it also expects water company boards to explain executive bonuses by reference to exceptional delivery for customers.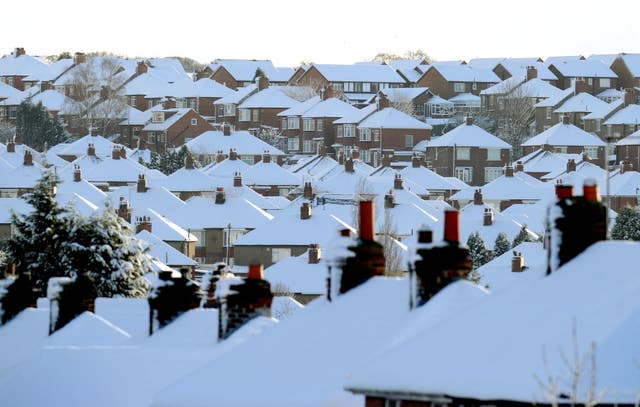 Last month, Mr Gove warned water companies that they must change their conduct or face tougher regulation.
In a speech to bosses of the UK's main water suppliers, Mr Gove said the industry had not been "acting sufficiently in the public interest" and said some companies had been "playing the system for the benefit of wealthy managers and owners, at the expense of consumers and the environment".
Consumer Council for Water chief executive Tony Smith said: "Action by the regulator Ofwat to force all water companies to treat their customers fairly, and be seen to be fair and trustworthy, is long overdue and something we have repeatedly called for.
"Water companies need to respond positively to this challenge. The legitimacy of the water industry in customers' eyes is on the line."
Water UK chief executive Michael Roberts said: "All companies take very seriously their responsibility to act in the public interest and to operate to the highest standards.
"We support the direction of travel to tackle issues of concern, in a way that recognises that the sector is diverse and that not all the issues are relevant for all the water companies.
"We look forward to discussions with all involved on next steps."
Environment Agency chairwoman Emma Howard Boyd said: "We welcome the Secretary of State and Ofwat's call for water companies to act as diligently for their customers and the natural world as their owners.
"Since 2005, the water companies have invested billions in the environment but they are responsible for at least one serious pollution incident every week.
"They also need to do more to act on increased flood and drought risk from climate change, in line with the ambition of the Government's 25 Year Environment Plan."
A Department for Environment, Food and Rural Affairs spokeswoman said: "It is vital that concerns over poor corporate practice by the water companies are addressed.
"That is why the Environment Secretary asked Ofwat to investigate what action should be taken to ensure high standards and responsible behaviour.
"We are grateful for Ofwat's report and will respond in due course."