A specialist lifting barge is at a loch where a boat sank in January with the loss of two fishermen as part of bid to recover the vessel.
Duncan MacDougall and Przemek Krawczyk were on board the Nancy Glen when it capsized in Loch Fyne in Argyll and Bute on January 18.
The alarm was raised by a third fisherman who was pulled from the water by the crew of a passing boat.
A major search was launched but no trace of Mr MacDougall or Mr Krawczyk has been found.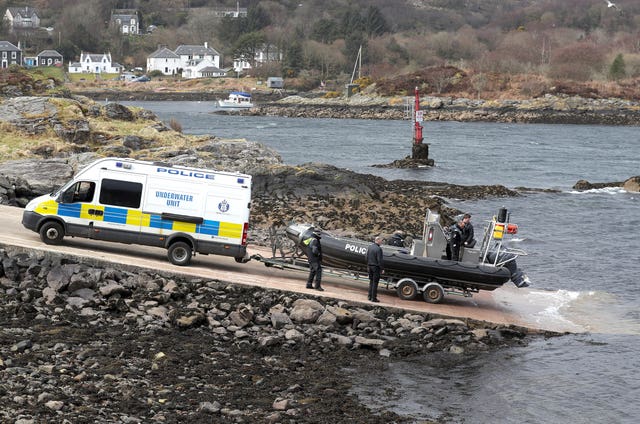 The MAIB said it could not raise the boat but the Scottish Government stepped in to work with salvage specialists and the families of the crewmen to support efforts to retrieve the bodies.
A police underwater unit boat was at the scene on Loch Fyne on Wednesday while the lifting barge was also out on the water.
Police said that inquiries are ongoing.
The Clyde Fishermen's Trust (CFT) set up a fundraising campaign to recover the missing men and support their families, which has raised more than £281,000 so far.