Police have sought to soothe escalating tensions between the grieving loved ones of burglar Henry Vincent and Hither Green residents after shrines for the thief were repeatedly taken down.
Friends and supporters of Richard Osborn-Brooks – who was arrested on suspicion of murdering 37-year-old Vincent while defending his home last week before being released without charge – have removed scores of floral bouquets and balloons placed outside the 78-year-old's south-east London home.
Chief Superintendent Simon Dobinson said he was "aware of the concerns that have been raised by residents regarding the floral tributes placed in Hither Green" but said residents should "respect the wishes" of those who choose to pay their respects in public.
"They are not there to safeguard or facilitate the laying of floral tributes; we are liaising with the local authority who are considering appropriate management of the floral tributes.
"I do not want anyone to feel intimidated or that they are not being allowed to respond in a dignified way to a tragic death.
"We would urge members of the public to respect the wishes of those who choose to place flowers and other tributes in the area.
"We would also request those placing tributes or visiting the area to behave in a responsible manner so as not to disrupt the local community.
"A small police presence remains in place in and around South Park Crescent to provide reassurance to the public."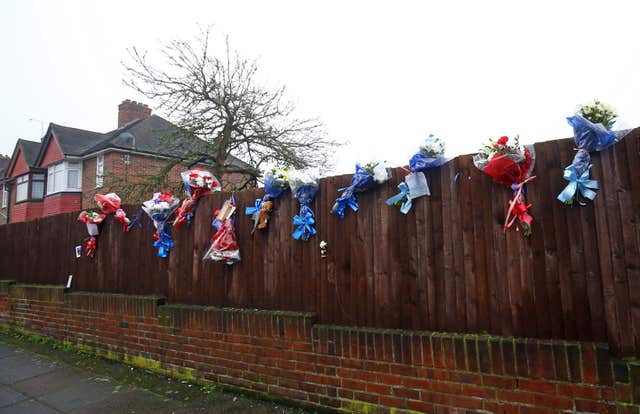 On Wednesday, Iain Gordon, who said he was part of the Fair Society group, pulled down the flowers laid by the family of Henry Vincent.
The incident follows one on Tuesday evening where a hooded man ripped down half of the flowers.
Mr Gordon, from Lewisham, tore down the remaining half just after 12.30pm on Wednesday.
Mr Gordon said: "These people are scumbags, scumbags, scumbags.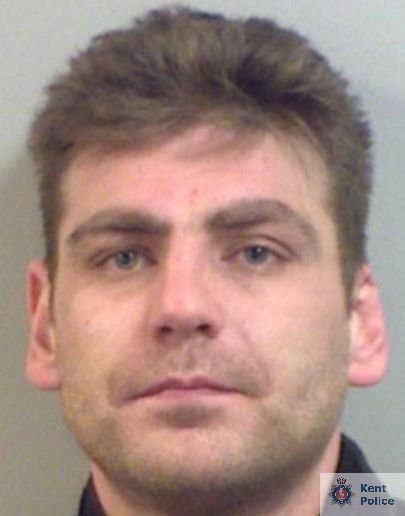 "Would you go around allowing someone to stab your parents?
"Would you allow someone to come round with a screwdriver?
"And then be considered human beings?"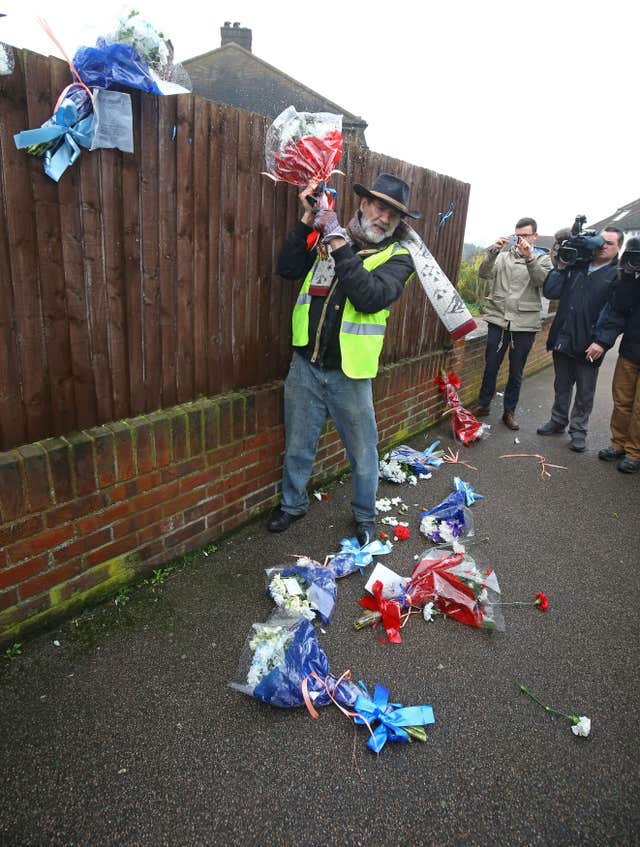 The flower shrine was originally laid by Vincent's family and friends on Monday and includes hand-written cards from his children and aunt.
One read: "To my daddy, no words can describe the pain and heartache we are going through.
"These people won't put us down. We love you dad. We miss you so much."