The sight of elderly keep-fit enthusiasts being put through a "bikini body- ready" work out amused the Queen as she celebrated the 60th anniversary of a centre named in memory of her father.
As women in their 80s and 90s lifted balls above their heads and down to their feet, the Queen watched, smiling, as volunteer Kathy Pirrie led the class at the King George VI Day Centre in Windsor.
The Queen, making her first official appearance since the Duke of Edinburgh's hip operation last week, thought the balls were balloons and was given one to hold and appeared surprise at its lightness.
Mrs Pirrie said after the visit: "It was fabulous, it was lovely, I knew she was behind me at one stage and it felt a little like 'oh my goodness'.
"She was watching the exercise where we take the ball round, that's actually for the waist – to get bikini fit."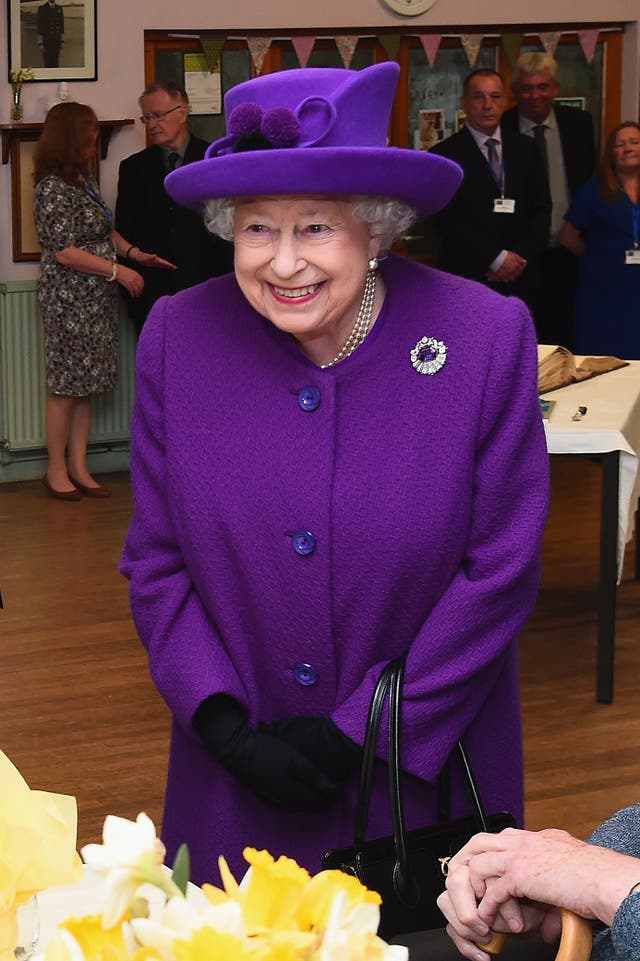 Her fourth trip to the old people's centre also marked the 70th anniversary of the Windsor Old People's Welfare Association which runs the facility.
On Thursday it was decorated in union flag bunting and daffodils and had a village hall atmosphere.
Ray Deadman, 86, said: "I told the Queen I used to work at Windsor Castle and that one day her dog ran away with my sandwiches – she laughed."