Wet weather failed to stop the style as racegoers turned out at Aintree for Ladies Day.
Punters accessorised with umbrellas and ponchos for the damp second day of the famous race meet in Merseyside.
Sophie Gatliff, 27, who came up from London with friend Lydia Unwin, 24, for the racing said: "Once we have a glass of champagne we'll be fine!"
Ms Unwin said the weather was disappointing but added: "We're going to get over that I'm sure."
Ms Unwin said: "I think it's a really fun day just to dress up and you know you can wear things a little bit more extravagant, that you wouldn't otherwise get to wear so I just went for colour."
The fashion crown was taken by 19-year-old student Robyn-May Quinn, from County Armagh in Northern Ireland, who won the annual Style Contest at the second day of the famous race meet.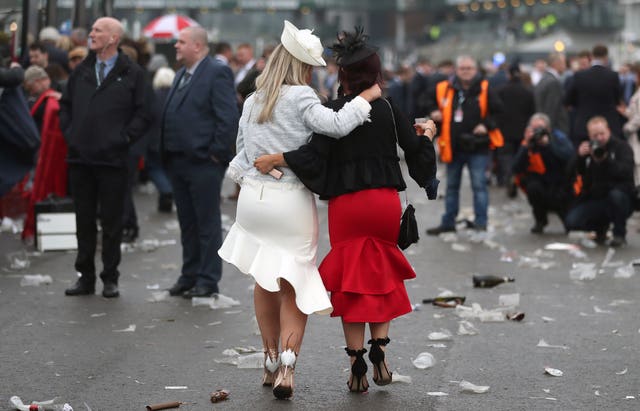 She wore a beige dress with a floral design and a beaded headband with a leaf design.
She said: "I picked the dress pretty quickly and I got the hat designed for the dress."
Miss Quinn said she was at the races with her family and friends and they had all entered the style contest together "for the craic".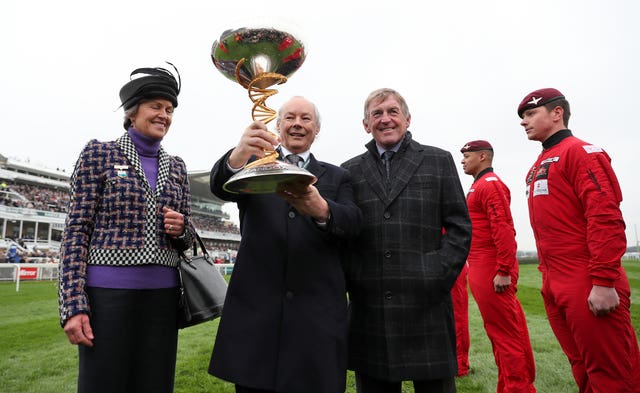 Chris Hughes, a former Love Island contestant, said the atmosphere had made up for the weather.
He said: "The Scouse public kind of pick you up, they like warm the weather."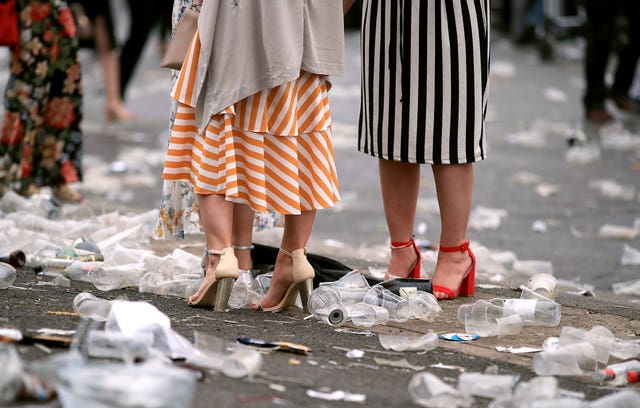 Other trends including bold colours and this year saw many female racegoers favouring trousers instead of the traditional dresses.
Carole Cooper, 59, from Wigan wore an emerald green dress which she had made herself.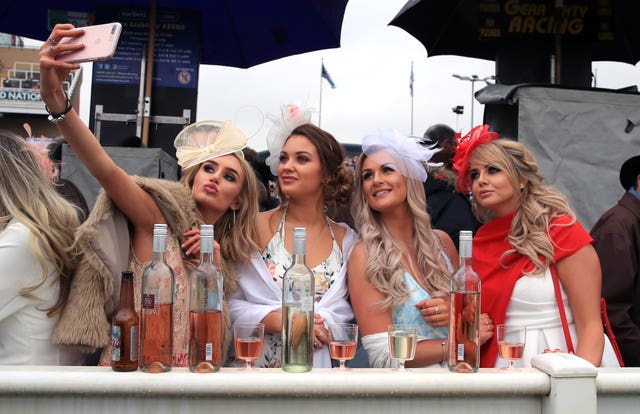 She added: "We're not going to let the rain put us off."
Her husband Jim, 61, said: "It's always fabulous, Ladies Day, Aintree, the whole meeting, it's just brilliant."