A decision on whether the Prince of Wales should succeed his mother as head of the Commonwealth is expected later this week, Downing Street has said.
Theresa May's official spokesman declined to say whether the Prime Minister thought the position should go to Charles, stressing that it was a decision for all leaders of Commonwealth states.
He told a regular Westminster media briefing that the issue was expected to be discussed when leaders of the 53 Commonwealth governments gather for a retreat at Windsor Castle on Friday.
Labour leader Jeremy Corbyn has said that Charles should not automatically take over from the Queen as head of the Commonwealth, suggesting the holder of the post could be decided on a rotational basis.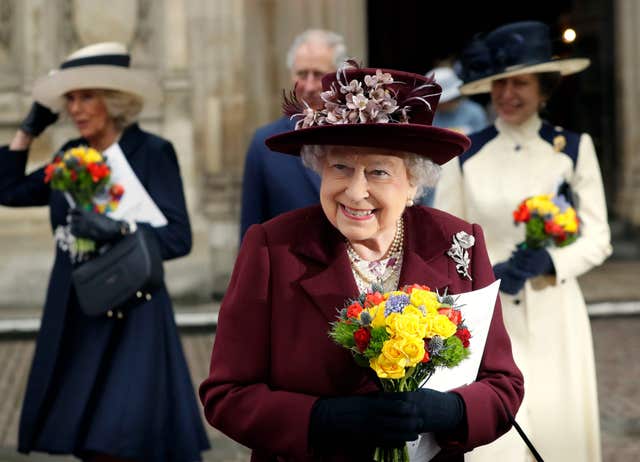 Asked whether Mrs May believed Charles should be the Commonwealth's next head, the spokesman said: "This is obviously a decision that is taken later in the week, a decision taken by all the members together.
"I think that all happens on Friday."
The Queen has been head of the Commonwealth since coming to the throne in 1952, but the position is not automatically held by the British monarch.
A statement on the Commonwealth Secretariat website states: "When the Queen dies or if she abdicates, her heir will not automatically become Head of the Commonwealth. It will be up to the Commonwealth heads of government to decide what they want to do about this symbolic role."
Mr Corbyn said on Sunday: "I think the Commonwealth ought to really get a chance to decide who its own head is in the future.
"The Queen clearly is personally very committed to the Commonwealth but after her I think maybe it's a time to say well actually the Commonwealth should decide who its own president is on a rotational basis."
Commonwealth Secretary-General Baroness Scotland sidestepped questions over her personal preference during a TV interview on Sunday, saying that the 53 heads of government "will make a decision in whatever way they determine".
Clarence House declined to comment.