Labour has called on Home Secretary Amber Rudd to consider her position after she was forced to apologise to members of the "Windrush generation" over challenges to their migration status.
Some 49 people contacted a new Home Office hotline on Tuesday, set up to in response to cases of Commonwealth citizens being denied healthcare and benefits or threatened with deportation despite being resident in the UK for decades.
Meanwhile, the European Parliament has called the Home Office to a meeting on April 24 to address its demand for "full guarantees" that EU citizens staying on in the UK after Brexit will not be treated in the same way.
The Parliament's Brexit co-ordinator Guy Verhofstadt told MEPs: "Certainly after the Windrush scandal in Britain, we want to be sure that the same is not happening to our European citizens and that there is no bureaucratic nightmare there."
A Cabinet minister put the blame on civil servants at the former UK Border Agency for a 2010 decision to destroy disembarkation cards dating back to the 1950s which showed when migrants from the Caribbean arrived in the country.
Labour has described the destruction of the registration slips as "truly shocking" and blamed the "fiasco" on the Home Office.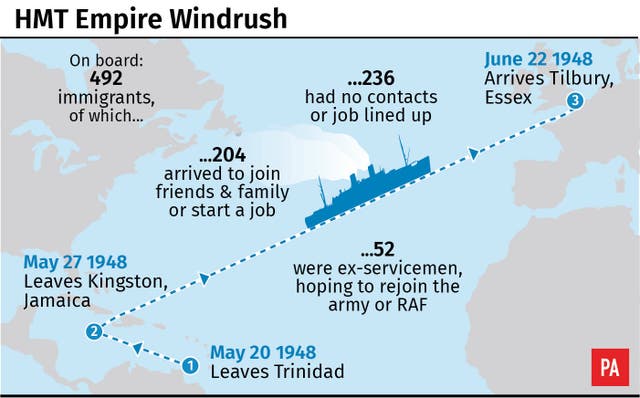 "We thought that that was wrong, that these decisions should be made by the Home Office itself under direct ministerial control and authority and so in 2013 we made that reform."
The Home Office has said that the slips did not provide reliable evidence of ongoing residency in the UK, and so would not have a bearing on current cases involving people who arrived from the Caribbean as children.
But shadow home secretary Diane Abbott insisted Ms Rudd should take responsibility.
"At the end of the day she is the Home Secretary, it is her department, there was a time when if something went wrong in your department you as the minister took responsibility," Ms Abbott told BBC Radio 4's Today programme.
"The way Amber Rudd is attempting to avoid responsibility is very concerning. I think she need to consider her position."
"If information is needed to make decisions that affect individuals then it can be retained. The law only requires deletion when it has served its purpose and is no longer necessary for the reason it was collected."
Members of the Windrush generation have spoken out over their experiences.
Nick Broderick told Today he considered suicide after being told that papers he submitted to support his residency had been lost by the Home Office and he would be deported to Jamaica, which he left as a baby.
And Glenda Caesar, who worked for the NHS for 16 years as a practice administrator and arrived in the UK as a six-month-old baby, said she was "in shock" after being told she had to leave.
"It hurts me because I am a mother of four British children," she told ITV1's Good Morning Britain. "So why am I not British? What did I do wrong? I didn't do anything wrong. It is not my mistake."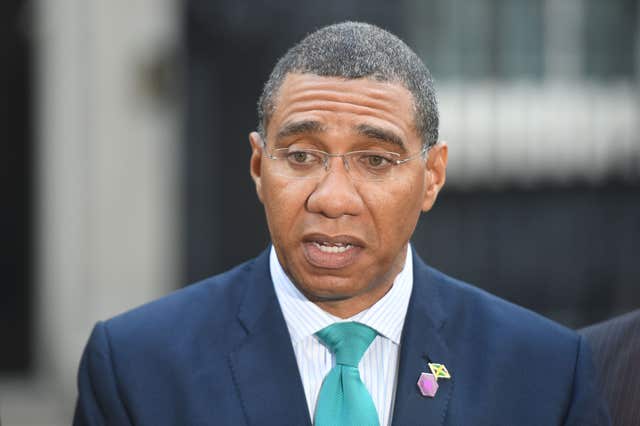 "My view is that if there is an acceptance that a wrong was done then there should be a process of restoration," he told GMB. "And I'm certain that the very strong and robust civil society and democracy that you have will come up with a process of compensation."
Mr Holness said he was not aware of anyone who had been deported from Britain but did know of people who had voluntarily gone to Jamaica who were then unable to return.
The foreign minister of St Kitts and Nevis, Mark Brantley, said Theresa May was "best placed to deal with this fiasco".
Mr Brantley, who was in Downing Street on Tuesday as the Prime Minister apologised to Caribbean leaders, said the problems could have implications for the future of European Union citizens after Brexit.
"I felt that your Prime Minister here, Theresa May, is perhaps best placed to deal with this fiasco because clearly she was Home Secretary when many of the rules went into effect that now are having these disastrous consequences for so many people," he told BBC2's Newsnight.