The president of Ghana has claimed the Queen is "winding down" her Commonwealth duties hours after she said it was her "sincere wish" the Prince of Wales succeeded her as the institution's head.
Nana Akufo-Addo's comment was made as he proposed a toast in honour of the Queen during a Buckingham Palace banquet that followed the opening of the Commonwealth Heads of Government Meeting (CHOGM).
During the opening ceremony the Queen launched the two-day summit but also lobbied the prime ministers and presidents from the Commonwealth's member states to choose Charles as their next head in future years.
Ghana's president told the dinner guests, who included world leaders, Theresa May, Charles, the Duke of Cambridge and Prince Harry: "We've been made to understand she'll be winding down her duties as head of the Commonwealth.
"My toast thus takes on an added significance, for it falls upon me to express the depth of our collective regret that she will no longer automatically be present at our proceedings."
"The organisation will undoubtedly be the poorer for it… we shall miss her inspiring presence, her calm."
But it has been widely assumed that the Queen, who celebrates her 92nd birthday on Saturday, is probably presiding over her last CHOGM in person as she has not taken a long-haul flight for a number of years and the venue for the biennial summit moves around the globe, with the UK only hosting it three times in the last 32 years.
Buckingham Palace has emphasised during CHOGM week how the Queen is as active as ever in Commonwealth projects and its people.
The monarch also recently appeared in a television documentary with Sir David Attenborough, promoting the forest conservation project known as the Queen's Commonwealth Canopy.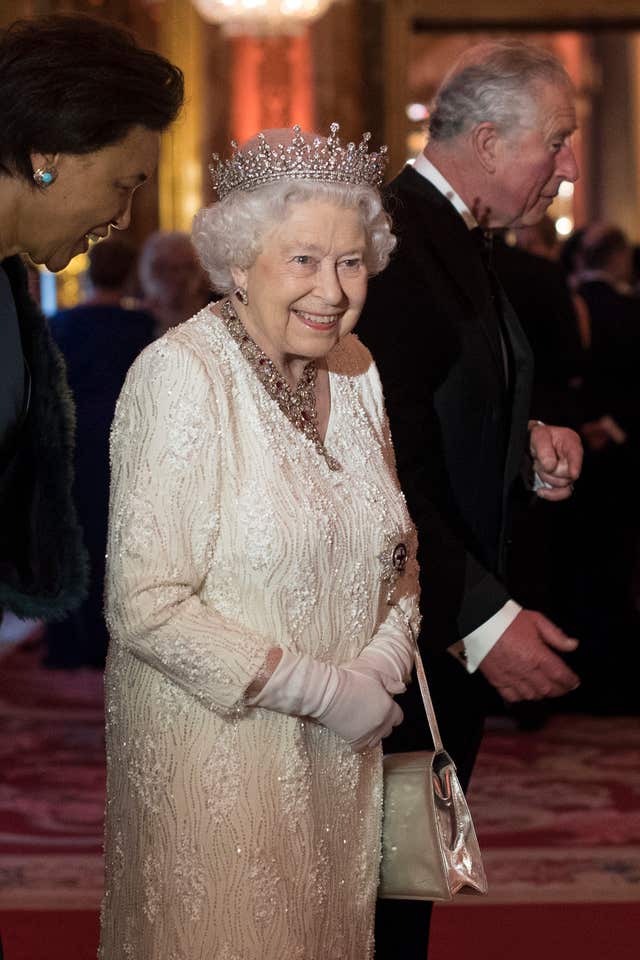 She told the 46 heads of government – and six foreign ministers – gathered at the palace: "It is my sincere wish that the Commonwealth will continue to offer stability and continuity for future generations, and will decide that one day the Prince of Wales should carry on the important work started by my father in 1949."
The Queen has been head of the Commonwealth since coming to the throne in 1952, but the position is not automatically held by the British monarch.
Speaking about her wishes is likely to end years of speculation about who will take over as head of the institution her father King George VI first led in the aftermath of the Second World War.
The leaders are due to discuss the issue of Commonwealth succession on Friday at their retreat at Windsor Castle, which will also see leaders debate topics ranging from a blue charter on ocean conservation to cyber security and trade.
The Prime Minister's official spokesman said: "The Government supports the Prince of Wales as the next head of the Commonwealth."
Mrs May's spokesman added. "He has been a proud supporter of the Commonwealth for more than four decades and has spoken passionately about the organisation's unique diversity."