Dame Tessa Jowell "feels a deep sense of responsibility" to give a voice to patients and pave the way for other cancer sufferers, her daughter has said.
Jess Mills said she was inspired by her mother's "ferocious sense of mission", as the Labour peer became the first patient to donate her medical data to the Universal Cancer Databank (UCD).
Baroness Jowell was diagnosed with brain cancer in May last year.
She has since called for greater collaboration to fight cancer, earning a standing ovation for an emotional address to the House of Lords.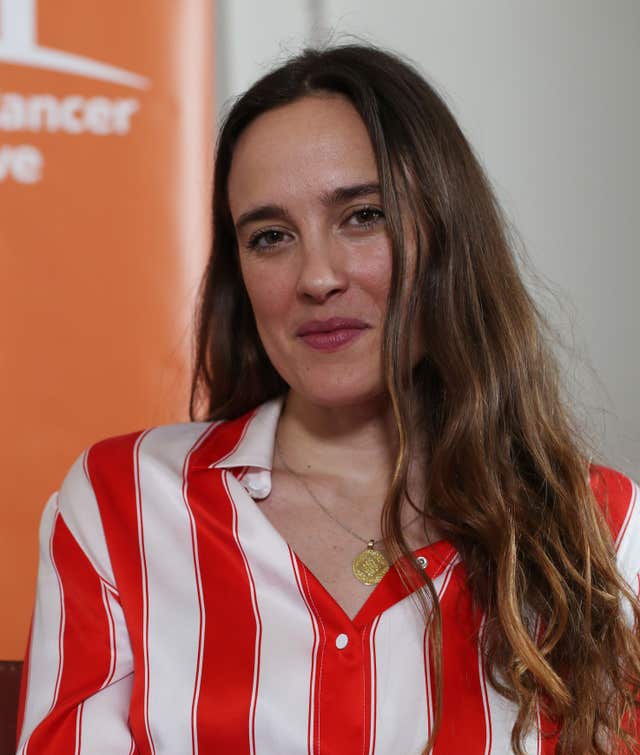 "And I have to say that I have learnt more from her than I ever could have imagined in this last year.
"Her bravery, her dignity, her ferocious sense of mission, her selflessness and her courage and her vision and her ability to lead at a moment where others would quite simply withdraw.
"So we are doing this for her, with her, we are doing this for all of us."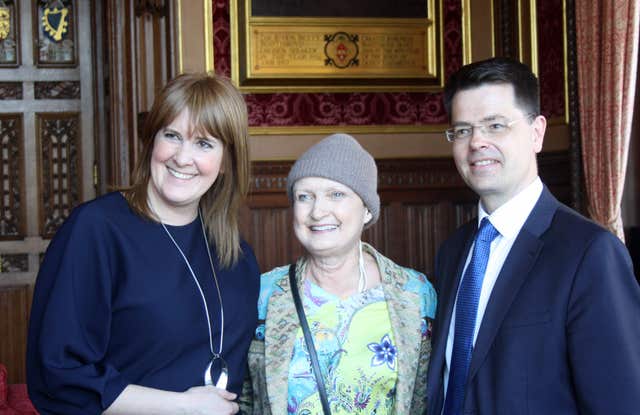 She has pledged support to the UCD, a project by the Eliminate Cancer Initiative and part-funded by the Minderoo Foundation, at the House of Commons on Thursday.
The database will first collect the data of brain cancer patients to share with researchers.
Baroness Jowell hopes the UCD will help tackle the "cancer inequalities" across the world and put patients "at the front of the agenda", her daughter said.
"My mum feels a deep sense of responsibility to be the voice for so many voiceless patients and this action tonight is her starting to pave the path for others to tread," Ms Mills said.
"The whole conversation around cancer treatment and the search for cures has to come back to the patient.
"This is a really historical moment to mark the future as we want to see it."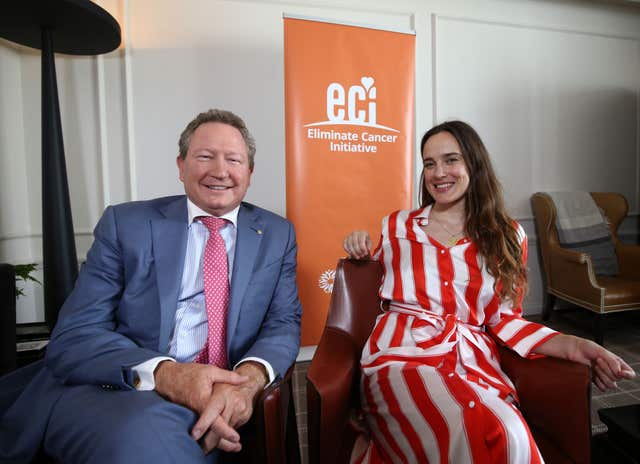 He said: "We hadn't met, we didn't know each other, and I put the idea to her that she could be the first to step out and contribute her data, knowing that it's going to go into a global bank which will be freely accessible to researchers all over the world.
"The energy in her conviction literally crackled down that phone line.
"She said: 'I'm going to do this Andrew, this is exactly what the world needs'."
Brain cancer was picked as the first target of the collaborative project because it was "probably the most terrifying disease known to man" and the "toughest" to crack, Mr Forrest said.
He hopes millions of people will follow in Baroness Jowell's steps and share their medical data "to help other people not tread the same tortuous suffering path which they are on".
Baroness Jowell said: "It is my hope that, through my cancer journey and sharing of my data, we will be able to develop better treatments for cancer and speed up the discovery of new ones.
"I'm grateful to the Eliminate Cancer Initiative and all the people who have shown me such support since I learned I had a brain tumour.
"Together, with hope, we can achieve greater survival for cancer patients across the world."