More than 600 people have attended the funeral of three family members who were killed in a shop explosion.
Mary Ragoobeer, 46, and her sons, Shane, 18, and Sean, 17, died in the incident in Hinckley Road, Leicester, on February 25.
After the public funeral led by the Bishop of Leicester, a cortege of 12 vehicles, including three hearses one holding the coffins and a car carrying Mrs Ragoobeer's widower, Jose Ragoobeer, drove past the site of the explosion.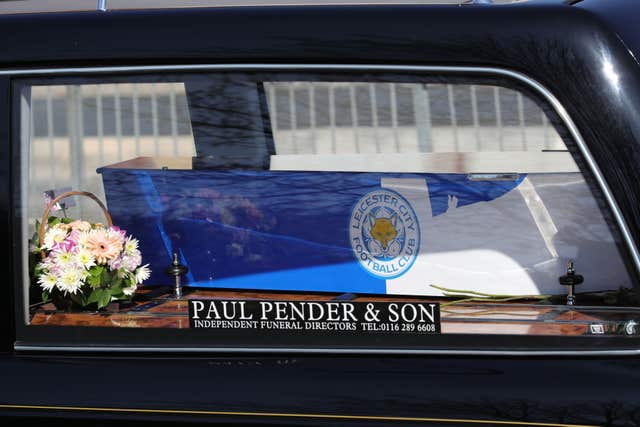 Family, friends and members of the public filled Leicester Cathedral on Friday, with many wearing football shirts in memory of Shane and Sean's love of Manchester United and Liverpool.
The blast, in which Leah Beth Reek, 18, and Viktorija Ljevleva, 22, also died, destroyed a Polish supermarket and the two-storey flat above.
During the 90-minute funeral service, the Bishop of Leicester, the Right Reverend Martyn Snow, said: "Today is not a day to speculate about causes or express our anger."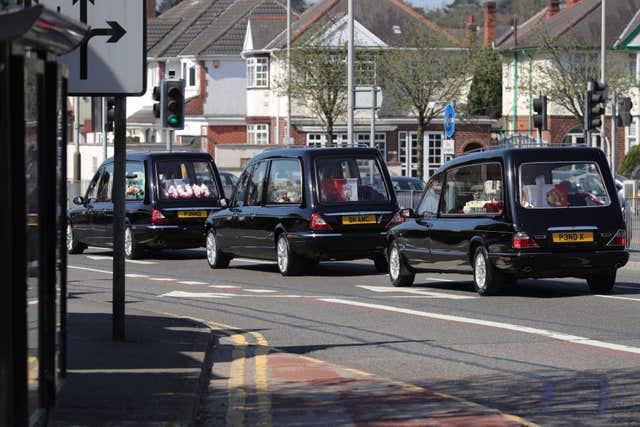 During the service, Mrs Ragoobeer's niece, Shannon Ragoobeer, who referred to her as "Auntie Steph", said: "Auntie Steph was a cheerful, fun-loving lady who was full of life.
"Her smile would always light up the room and it was infectious. That made everyone around her happy, whether it was her funny jokes, her positive attitude or her big smile. She was a delight to be around."
"Our lives will never be the same. What happened that day has affected so many people's lives."
Three men are facing criminal charges in connection with the deaths.
Arkan Ali, 37, Hawkar Hassan, 32, and Aram Kurd, 33, all pleaded not guilty to five counts of manslaughter and an additional charge of arson with intent to endanger life at Leicester Crown Court on April 3.