The funeral of three family members who were killed in a shop explosion is due to take place.
Mary Ragoobeer, 46, and her sons Shane, 18, and Sean, 17, were killed in the incident on Hinckley Road, Leicester, on February 25.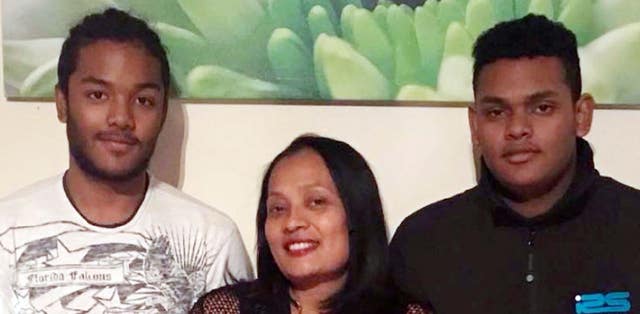 Arkan Ali, 37, Hawkar Hassan, 32, and Aram Kurd, 33, all pleaded not guilty to five counts of manslaughter and an additional charge of arson with intent to endanger life at Leicester Crown Court on April 3.
The Bishop of Leicester will help deliver the service at the city's cathedral, and the three coffins will be covered in wraps representing the football teams they supported.
Jose Ragoobeer, paying tribute to his wife and two sons, said: "Every day they will all be missed by myself, Scotty (Mr Ragoobeer's other son) and our family and friends.