The Irish border remains the main stumbling block for the Brexit talks. Here are some answers to key questions on an impasse which threatens to derail the process.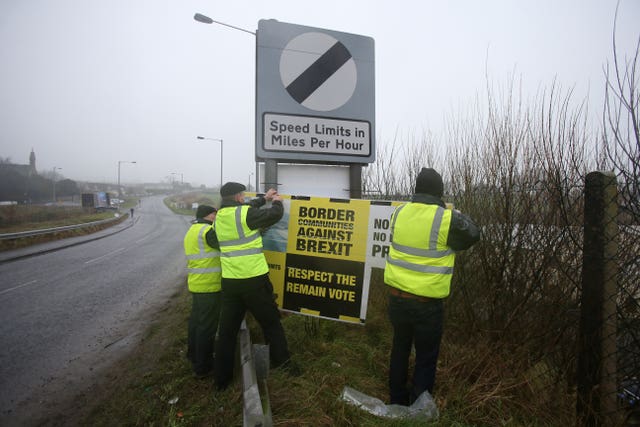 After the divorce it will become the UK's only land border with an EU member state. How that frontier is managed is one of the key issues the EU wants assurances on.
Britain is backing a close economic relationship which would make customs checks unnecessary or technological solutions to render them near-frictionless.
If that position is rejected, the Government could be faced with a choice between remaining in the EU Customs Union or accepting a hard Irish border.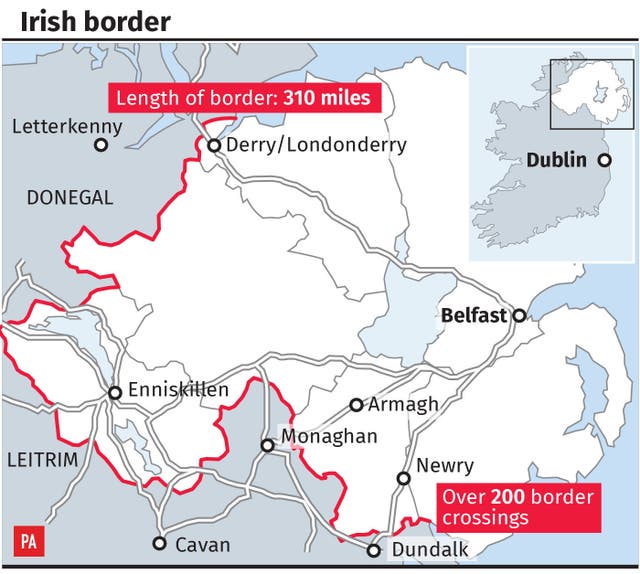 There are almost 300 crossings between north and south along what was, during the Troubles, a heavily-militarised 310-mile frontier.
Those checkpoints are either gone or lying derelict today as traffic passes freely from north to south.
The only difference either side is speed limits measured in kilometres instead of miles per hour or the roadsides painted yellow instead of white.
– Surely nobody is saying Brexit would mean a return to violence?
Few are. But it has reignited the debate around a united Ireland in some quarters as a number of nationalists believe Brexit will make that more attractive.
More immediately, the 1998 Good Friday Agreement which largely ended the conflict introduced a range of cooperation measures between Northern Ireland and the Republic and boosted economic ties between businesses, which could be hardest hit.
Firms are worried the free-flowing traffic in goods and services could be interrupted by crossing point queues if Northern Ireland is left outside the Customs Union and regulations differed with the Republic.
– What does the EU want?
European Council President Donald Tusk, who represents EU leaders, has said the Irish border issue comes first in the negotiations.
A version of a Brexit deal with Britain published by the EU in February contained only the third "backstop" option on the border, effectively drawing a customs border down the Irish Sea if there is no other agreement.
– Why is that a problem?
A furious Theresa May has said "no British prime minister could ever agree" to a frontier between Northern Ireland and the rest of the UK.
Unionists in Northern Ireland have also categorically ruled out such an arrangement.
The minority Government at Westminster depends on 10 pro-Brexit Democratic Unionist MPs for its support in key votes. They have firmly rejected any solution involving parting company between Northern Ireland and the rest of the UK on trade issues.
– So does the DUP hold all the cards?
Not quite. If its MPs pulled out of their deal with the Tories, they would lose their new-found influence at Westminster – endangering what remains of a linked £1 billion of Treasury funding for Northern Ireland – and could face the prospect of what they characterise as the "pro-Irish republican" Jeremy Corbyn becoming prime minister after a snap general election.