Army personnel have praised Prince Harry for changing lives ahead of this year's Invictus Games in Sydney.
The royal was attending a reception at Australia House in central London with bride-to-be Meghan Markle, and was welcomed by Australian prime minister Malcolm Turnbull and his wife Lucy.
Gareth Paterson, from Newcastle, who is leaving the army after 24 years' service, said of the prince: "You can't really fault the guy, he puts in so much effort.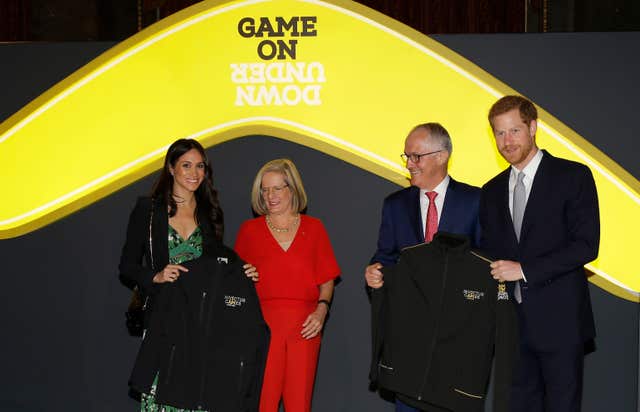 "He doesn't do it for the media like some celebrities, he really cares about people's stories."
Mr Paterson, who suffers from an autoimmune disease which fuses the spine, competed at the Orlando and Toronto Invictus Games, winning three gold medals in archery.
The 40-year-old has been coaching some of this year's British hopefuls, preparing them for the "really high level of competition".
More than 500 sick and injured military personnel and veterans from 18 nations are expected to compete in Sydney between October 20 and 27.
Jo Hursey, who knows Harry from her 23 years in the army, said: "I don't think he realises how many lives he's changed.
"He's changed mine for the better."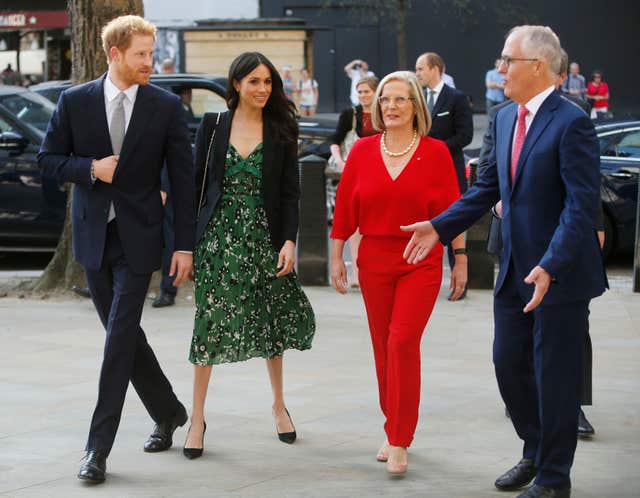 It is expected Harry, who is patron of the Invictus Games Foundation, which oversees the delivery of the tournament, will travel to Australia for the event with Ms Markle, who will by then be his wife.
In a speech, Mr Turnbull said the competitors would get the "respect and recognition they so thoroughly deserve".
He said: "It will be a formidable contest. Five hundred athletes … will all be competing in a country and a city which will applaud them for their service and cheers them on to greater heights."
He said the spirit of the games was embodied by people like Curtis McGrath, a young Australian combat medic who lost both legs in Afghanistan before winning the canoeing Paralympic gold in Rio de Janeiro two years ago.
Chelsea Pensioner Marjorie Cole, who taught cooking in the Women's Royal Army Corps for around 15 years, said: "It's absolutely fantastic what Harry is doing for disabled veterans.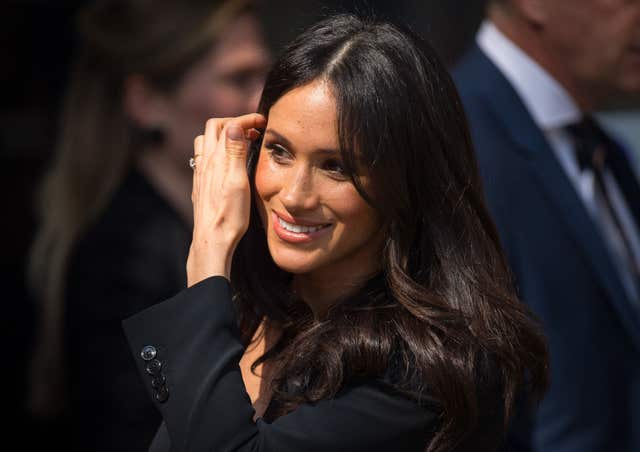 "I was at the first Invictus Games at the Queen Elizabeth Olympic Park and it was something I'll never forget."
The prince recognised Ms Cole in the hall and stopped for a chat, with the 73-year-old later saying: "He's very charming and said 'nice to see you again'. I'm thrilled for him and Meghan."
Asked if she would be flying out to Sydney, Ms Cole replied: "I've got to win the lottery first."
Sydney is the fourth city to host the Games, after London in 2014, Orlando in 2016, and Toronto in 2017.