A holidaymaker who shattered his wrist avoiding the Nice terror truck has completed the London Marathon, raising money for the hospital which rebuilt it.
Laurence Olding, from Pimlico, was with his then-fiancee Catherine when a 19-tonne truck deliberately ploughed through crowds celebrating on the seafront promenade on Bastille Day, killing 86 and injuring hundreds.
The market researcher, 33, said after his first marathon: "I'm pretty much fully recovered, all the pain today was in the legs."
Seeing the carnage unfold before them, the couple jumped over a wall to escape but he shattered his right wrist in 12 places on landing.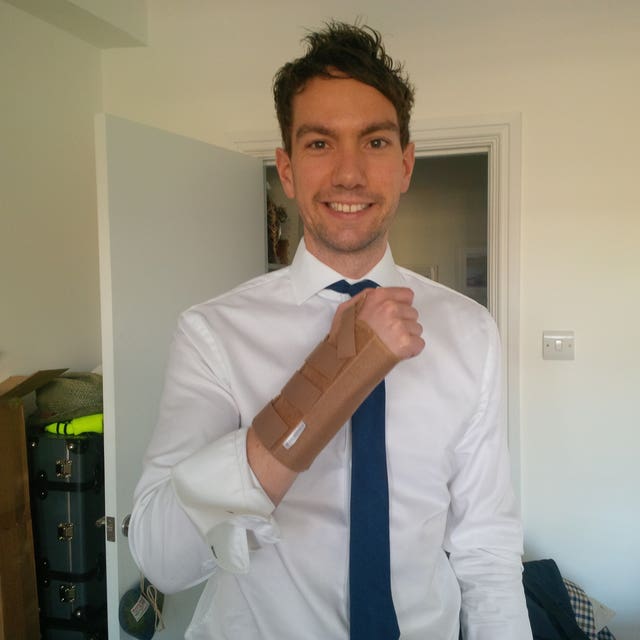 When Mr Olding got back to the capital he underwent complex keyhole surgery at St Thomas' hospital, with pins, screws and a plate fixed.
Supporters have donated more than £5,000 to help other orthopaedic patients at both Guy's and St Thomas' hospitals, Mr Olding said.
After months of therapy he has regained almost all function, describing himself as "extremely fortunate".
He has since married Catherine and the couple have returned to Nice, with Mr Olding saying: "It's one of our favourite places to go and I didn't want it to be spoiled.
"It was quite sobering going back because when we went there were still lots of memorials and flowers for people killed.
"You can't let one madman killing lots of people stop you."