The anniversary of the death of Stephen Lawrence is to be marked on April 22 each year by a national commemoration of his life and legacy, to be known as Stephen Lawrence Day, Theresa May has announced.
The commemorative day was announced by the Prime Minister at a memorial service marking the 25th anniversary of Stephen's murder.
The murdered teenager's father, Neville, said: "We have got some justice and now this is like a mark of what we have been trying to do for years – our son's memory is going to be enshrined in history."
Mrs May was among a number of national figures, including Prince Harry and his fiancee Meghan Markle, Labour leader Jeremy Corbyn and Metropolitan Police Commissioner Cressida Dick, who joined Stephen's parents Doreen and Neville at St Martin-in-the-Fields church in central London.
The 18-year-old student was fatally stabbed by a gang of racists in Eltham, south-east London, on April 22 1993.
Harry and Ms Markle met Stephen's mother, now a peer sitting in the Lords, and brother Stuart before the service.
The prince brought a message of support on behalf of the Prince of Wales, who in 2000 gave the annual Stephen Lawrence Memorial Lecture which began with a tribute to the Lawrence family.
During Monday's service Mrs May gave a scripture reading and Labour leader Jeremy Corbyn read an extract from Nelson Mandela's Long Walk To Freedom.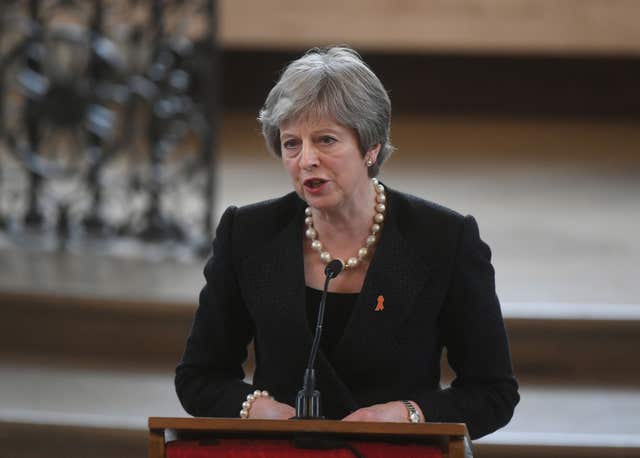 "Their dignity, their courage and their sheer determination are an inspiration to us all.
"We are privileged to be here today at this special final anniversary service to commemorate Stephen.
"But it is right that Stephen's name and legacy lives on. In the run-up to this service, I have spoken with Baroness Lawrence about how best to achieve this.
"And so, today, with Baroness Lawrence's blessing, I can announce that the Government will work with the Stephen Lawrence Charitable Trust to establish a national, annual commemoration of Stephen's life and legacy, to take place on 22 April each year: Stephen Lawrence Day.
"We will use this day to encourage and support young people in achieving their dreams, and to reflect on Stephen's life, death and the positive change he has inspired."
Harry told the congregation: "My father is very sorry not to be able to make it here so I am going to read some remarks on his behalf.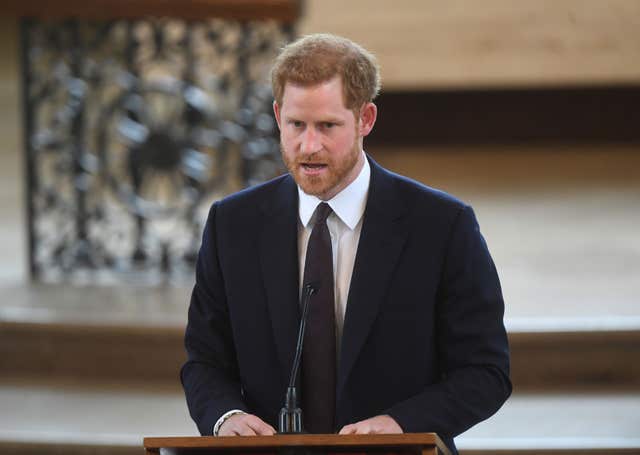 "'I remember vividly the profound shock that I felt at his senseless murder, a feeling shared by so many people across this country and beyond.
"'I remember, too, just how deeply moved I was by the determination of Stephen's family to build something positive from the tragedy they endured and to ensure that Stephen's story did not end with despair, but continued with hope.
"'A quarter of a century later, we can only imagine the man who Stephen would have become, and just how his extraordinary potential might have been fulfilled.'"
Harry added that the teenager's family had honoured him with everything they had done in his name and the changes they have brought about.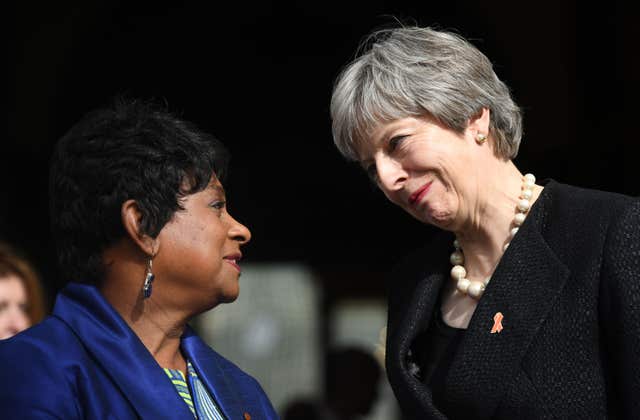 "I feel honoured she has recognised the changes that have been made in Stephen's name and the changes that are still needed.
"This 25th anniversary is a moment for the country to come together to remember Stephen and, going forward, 22 April will provide that focal point every year.
"Stephen was denied his voice but the Stephen Lawrence Day will be an opportunity for young people to use their voices and should be embedded in our education and wider system regardless of the government of the day.
"I look forward to working with the Government to deliver the first day on April 22 2019."
She also thanked those who had helped her achieve all she has, and said that after 25 years "it is time to draw a line".
Mr Lawrence added: "That is one of the best things I have heard for years.
"I think I will sleep peacefully in my bed tonight."
He said it was also a reminder to other parents to not "just sit back and take no for an answer".
Singer Beverley Knight sang at the service, captivating the congregation with renditions of Fallen Soldier and A Change Is Gonna Come.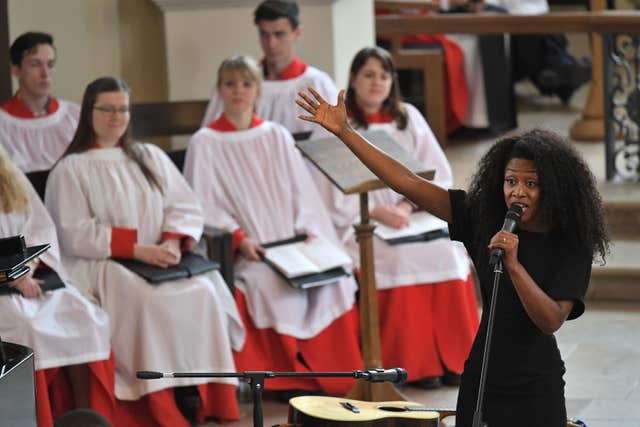 David Norris and Gary Dobson are serving life sentences.
Three other men who have consistently been accused of the killing but never been convicted are Jamie Acourt, 41, from Bexley, his brother Neil Acourt, 42, who uses his mother's maiden name Stuart, and Luke Knight, 41, both from Eltham.
Mr Lawrence, 76, announced last week he had made the humbling decision to forgive his son's killers.
Scotland Yard has admitted it has no new lines of inquiry in the investigation into Stephen's murder.
The force said that unless detectives receive new information the investigation is "unlikely to progress further".