Thousands of people who arrived in Britain from the Commonwealth will be offered UK citizenship for free under emergency plans to tackle the Windrush scandal.
As well as waiving fees of £1,330, ministers said those seeking naturalisation will be exempt from a requirement to pass English language and knowledge of life in the UK tests.
The offer is open to members of the Windrush generation from all Commonwealth countries, not just Caribbean nationals.
It applies regardless of whether or not someone has paperwork showing their right to be in the country.
Controversy erupted last week after it emerged scores of long-term residents who settled in the UK from the late 1940s to early 1970s had wrongly been identified as illegal immigrants.
Unveiling the new measures Home Secretary Amber Rudd, who along with her predecessor Theresa May has faced intense pressure over the crisis, acknowledged that the "state has let these people down".
She said: "We were too slow to realise there was a group of people that needed to be treated differently.
"And the system was too bureaucratic when these people were in touch."
The furore prompted fresh scrutiny of immigration controls requiring migrants who want to work, rent property or access benefits to produce documents showing they have a right to be in the country.
Those who have been living legally in Britain for decades have lost their jobs, been denied access to NHS treatment, benefits and pensions, had their driving licences withdrawn and been warned they face deportation.
The Tories' "hostile environment" policy has come under focus but Ms Rudd said successive governments have introduced measures to combat illegal immigration since the 1980s.
She said: "I'm personally committed to tackling illegal migration because I have seen in this job the terrible impact has on some of the most vulnerable in our society.
"But these steps intended to combat illegal migration have had an unintended, and sometimes devastating, impact on people from the Windrush generation, who are here legally, but have struggled to get the documentation to prove their status.
"This is a failure by successive governments to ensure these individuals have the documentation they need and this is what we must urgently put right.
"Because it's abundantly clear that everyone considers people who came in the Windrush generation to be British."
Ministers faced a furious backlash over the treatment of the Windrush generation – named after the first ship that brought them to Britain in 1948.
People who had arrived in the UK before 1973 were automatically granted indefinite leave to remain but the Home Office did not keep a record of those allowed to stay or any documentation confirming their status.
While many of those who arrived have taken British citizenship, others have struggled to source paperwork demonstrating they are lawfully resident.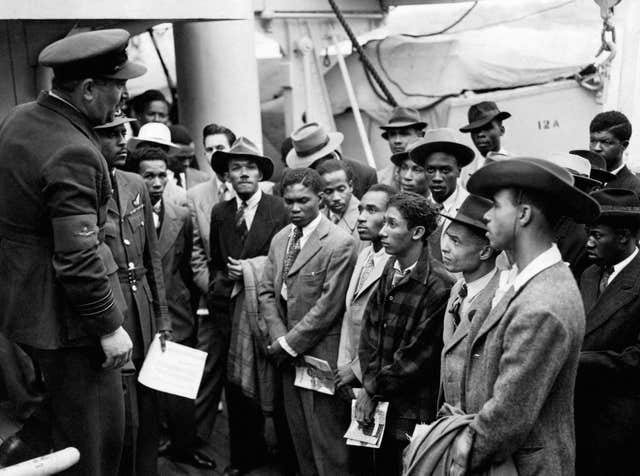 A major exercise has been launched to check whether anyone has been wrongly deported as a result of the scandal.
So far 4,200 records have been reviewed out of nearly 8,000 dating back to 2002, with none identified as breaching protections given under the Immigration Act of 1971.
A dedicated Windrush team has successfully resolved nine cases and made 84 appointments to issue documents.
Ms Rudd, who has faced calls to resign over the fiasco, also announced a new "customer contact centre" staffed by experienced officials will be established to help anyone struggling to navigate the immigration system.
She repeated the Government's promise that those adversely affected by the Windrush scandal will be compensated, with details of an independently-run scheme to be announced in the coming weeks.
Shadow home secretary Diane Abbott described the incident as "one of the biggest scandals in the administration of home affairs" and pointed the finger at Ms Rudd, saying: "Ultimately the buck stops with her."