A company director who fitted a laser jammer to his Range Rover and gave speed cameras the finger has been jailed for perverting the course of justice, police said.
Timothy Hill, 67, threw the device in a river behind his home in Grassington, North Yorkshire, when he found out that officers were investigating the rude gestures made from the distinctive white vehicle with personalised number plates.
At first he lied about where the car was and tried to destroy the jammer.
But North Yorkshire Police said he was jailed for eight months and banned from driving for a year for perverting the course of justice.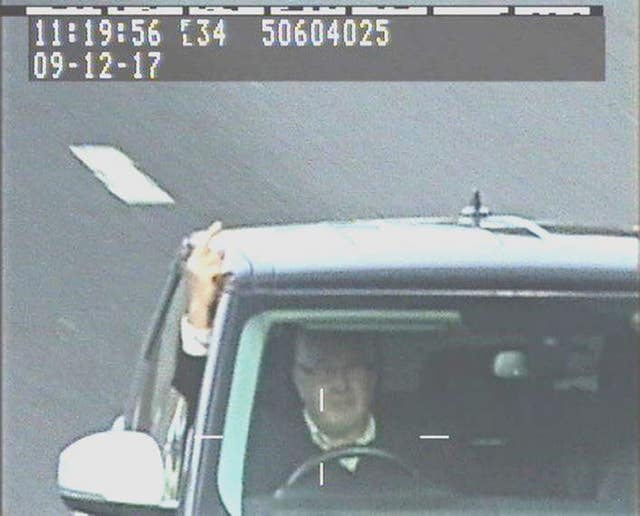 Police detected that a jammer was fitted to his Range Rover, and he eventually admitted it was his when he was later questioned.
His speeds could not be determined so he was charged with perverting the course of justice, which he admitted on Monday.
After the case, Traffic Constable Andrew Forth said: "If you want to attract our attention, repeatedly gesturing at police camera vans with your middle finger while you're driving a distinctive car fitted with a laser jammer is an excellent way to do it.
"It's also an excellent way to end up in prison.
"As Hill's case shows, perverting the course of justice is a very serious charge which carries a custodial sentence."