Theresa May has visited a furniture company in the West Midlands as part of the Tories' local election campaign.
The Prime Minister met machinists and other workers at Boss Design, posing for a selfie with technician upholsterer Derek Whitehouse at the company's factory in Dudley, West Midlands.
Boss Design manufactures and supplies furniture for commercial use in the overseas and home markets, including the presenters' seats currently used on the set of Match Of The Day.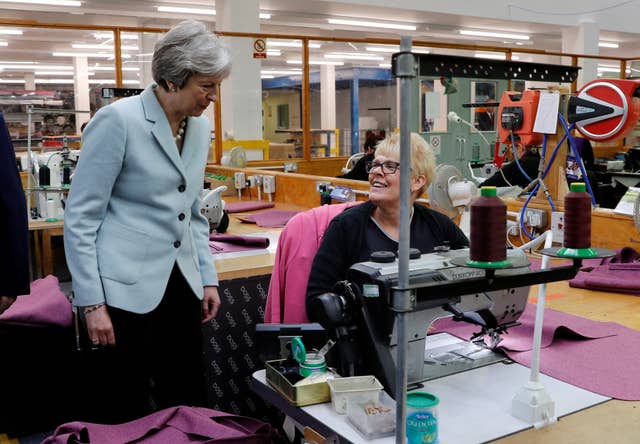 The 47-year-old, who has worked for the firm for more than two decades, told reporters: "She briefly asked me how long I had been here and asked me about the process of the work."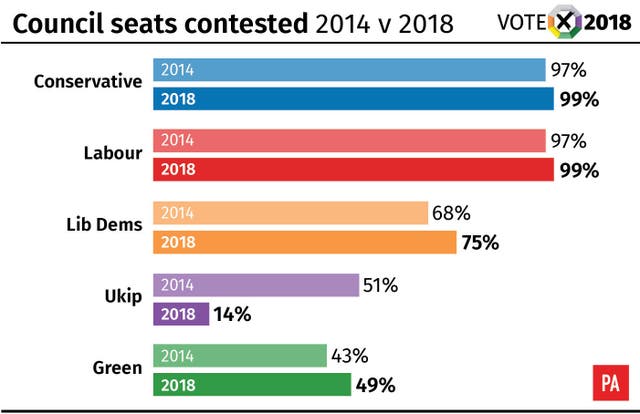 Polls are also taking place to elect mayors in the London boroughs of Hackney, Lewisham, Newham and Tower Hamlets, the borough of Watford, and in the Sheffield City Region.
Conservative Party chairman Brandon Lewis said next week's local elections would give voters a chance to influence the cost of local services, as well as how they are run.
"It's about how often your bins are collected, your roads are repaired, your streets and parks are swept and kept tidy," Mr Lewis said.
"Across the country, it's Conservative councils delivering high-quality local services while managing taxpayers' money wisely and keeping council tax down."