London Stock Exchange Group has said a review of former boss Xavier Rolet's controversial departure found the board "did not act improperly", but needs to address succession planning and talk more widely with shareholders.
Addressing the LSE's annual general meeting, chairman Donald Brydon said the board accepted the conclusions of the independent review recommending areas "in which we could have done better".
The probe – led by Simon Collins, a former UK chairman and senior partner at KPMG – was launched in the wake of longstanding boss Mr Rolet's move to step down in November after a dispute between between Mr Brydon and activist investor TCI Fund Management.
Mr Brydon survived despite the attempted ousting, although said he will not seek re-election in 2019.
On revealing the results of the review into the saga, Mr Brydon said: "Mr Collins looked at the issues surrounding Mr Rolet's departure and has helped the board understand ways in which we could have done better."
"It is important to note that, in all of the circumstances, he considers that, even with hindsight, the board did not act improperly and alternative approaches to Mr Rolet's succession would still have caused disruption for the group."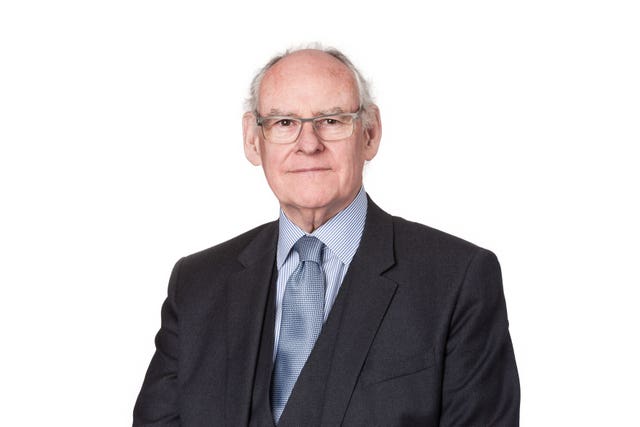 The review by Mr Collins has recommended the board and its chief executive regularly discuss succession and that all such issues need to be tackled in a "rigorous and formal manner".
It also said the board needs to carry out "more, and wider engagement with shareholders, not solely concentrated through the CEO".
Non-executive directors should also have substantial engagement with a wide range of management across the LSE, it added.
It also wants executive remuneration to be judged against a "balanced scorecard" and not focused purely on financial measures.
Mr Brydon told shareholders the conclusions "have all been accepted by the board and procedures and processes to ensure that they are embedded in our future work are being established".
But he stressed that "none of these recommendations alter the highly unusual and fundamental difficulties presented by the circumstances within which the board had to manage".
Mr Rolet held the LSE's top job for more than eight years before his departure, during which time the LSE saw its stock market value soar from £800 million to nearly £14 billion amid a string of acquisitions.
The debacle over his departure even saw Bank of England Governor Mark Carney wade into the debate at one stage.
Details of the review findings came alongside a trading update showing the LSE booked a rise in first-quarter revenue and profit as it was buoyed by the performance of its clearing and information units.
The group posted a 13% rise in income to £520 million while its clearing division, LCH, saw revenue rise 13% to £118 million, with the exchange's information service reporting an 11% rise in sales to £201 million.
Gross profit for the three months to March 31 rose 12% to £464 million.