The Queen has paid tribute to the efforts of the Royal Tank Regiment as she presented the unit with a new standard.
As Colonel-in-Chief of the regiment, the Queen hosted its soldiers and officers at Windsor Castle and told them their "reputation for hard work and ingenuity endures".
The Queen highlighted the "unbreakable connection" that has existed between the sovereign and the Royal Tank Regiment since her grandfather, King George V, visited trials of early tanks at Elveden in Suffolk in July 1916.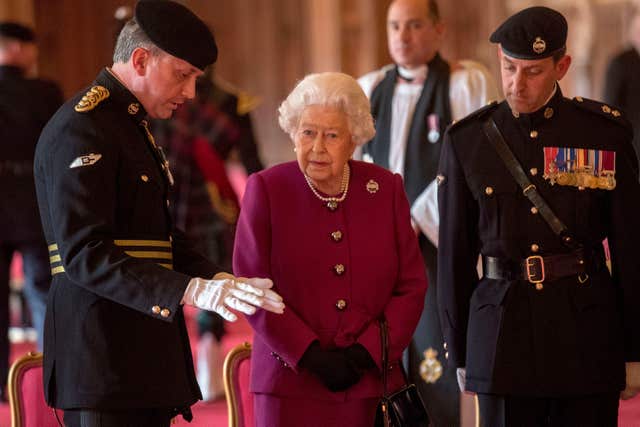 "But the regiment's reputation for hard work and ingenuity endures. And the bond within tank crews, within squadrons and within the regiment remains undiminished.
"The standard is the symbol of that bond between the men and women who serve in the regiment and of your allegiance to the Sovereign and to the nation.
"It bears the place-names of the regiment's hard-won battle honours and, in an increasingly uncertain world, it serves to remind us of the sacrifices which have been made in the past on behalf of the nation."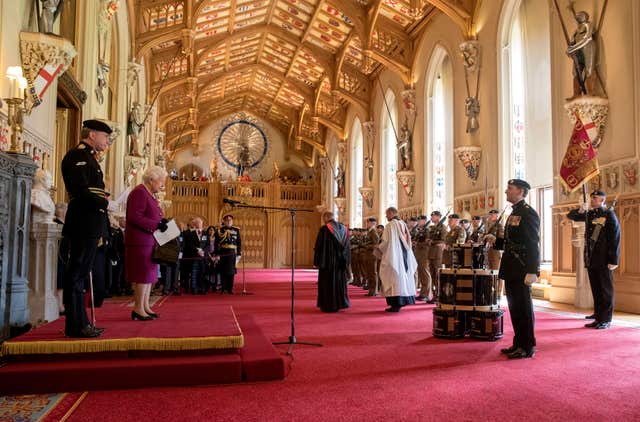 It was consecrated by the British Army's Chaplain General, Reverend Dr David Coulter, before the Queen presented the standard to the regiment in Windsor Castle's St George's Hall.
The Queen was presenting her fourth standard to the regiment which was forged during the First World War and since the Second World War has deployed to almost every major conflict.