Social media companies must play their role in tackling spiralling childhood obesity levels, Labour has said.
MPs and peers from the party gathered in Westminster in support of TV chef Jamie Oliver's campaign for a ban on advertising unhealthy foods before the 9pm watershed.
Labour's deputy leader Tom Watson said social media firms can bypass parents to target unhealthy food directly at children.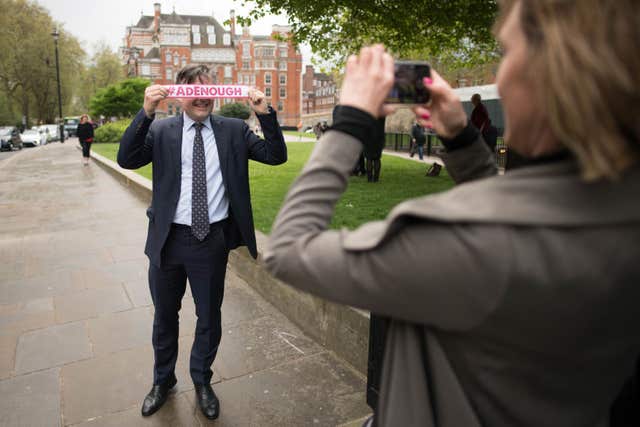 "But we are also saying in the modern age of digital with these huge social platforms targeting children with high sugar, high fat advertising, it is a way that they get round parental control or parental oversight of what their kids see on this."
Shadow health secretary Jonathan Ashworth warned there was a "real crisis" in childhood obesity levels.
He said: "We have got some of the worst rates of childhood obesity in Europe and if we don't act something like half of our children will be obese by 2020.
"There's lots that government can be doing but we think one of the big changes they could make is by restricting the advertisement of junk food to our children, whether that's on television or the digital world.
"But we have got to do something because we have got a real crisis. Obese children grow up into adults with all sorts of health conditions.
"It's creating a huge burden on the NHS so it's in our interests to solve this, not just for the health of children but for the future sustainability of the NHS too."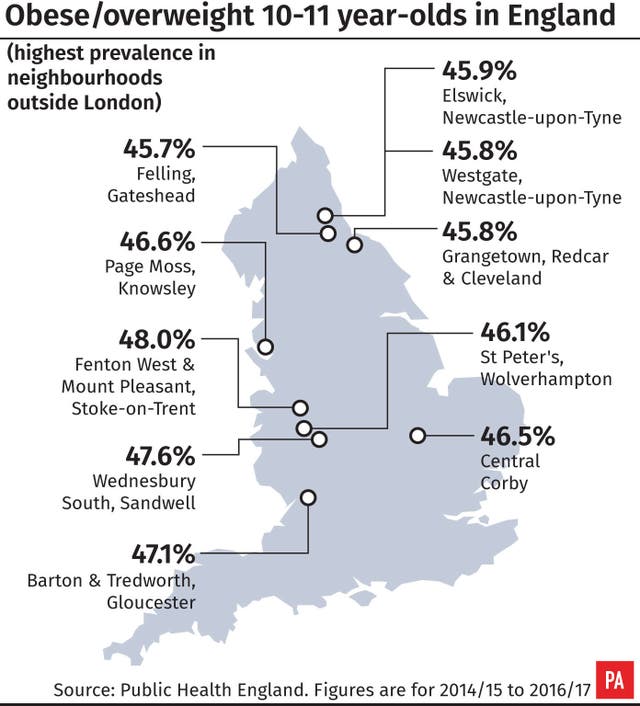 In the missive to Theresa May, seen by the Press Association, Jeremy Corbyn, Nicola Sturgeon, Sir Vince Cable, Caroline Lucas and Jonathan Bartley urged her to "take bold action to tackle one of the greatest health challenges of our time".
They called for 13 measures, including an end to buy-one-get-one-free junk food deals.
In a post on his website, Oliver wrote: "It's time we put child health first. I'm calling for the Government to introduce a 9pm watershed on junk food advertising on TV, and for proper controls on what ads kids see online, in the street and on public transport.
"Crucially, this campaign isn't about stopping big brands from advertising full stop; it's about making sure kids aren't being targeted with unhealthy products.
"It's about controlling the time and place."
He added: "If kids are constantly being targeted with cheap, easily accessible, unhealthy junk food, just think how hard it must be to make better, healthier choices.
"We have to make it easier for children to make good decisions.
"These ads undermine any positive work we're doing in schools or at home to tackle the rise of childhood obesity.
"Currently, there's nothing in place to protect our kids from seeing these adverts – apart from literally covering their eyes! And that's where our #AdEnough campaign comes in."