Save the Children is to suspend bids for future cash from the taxpayer following the aid worker sex scandal.
Chief executive Kevin Watkins said the charity has volunteered to temporarily withdraw from seeking new funding from the Department for International Development (DfID).
He added that the suspension will continue until the organisation can meet the "high standards" expected.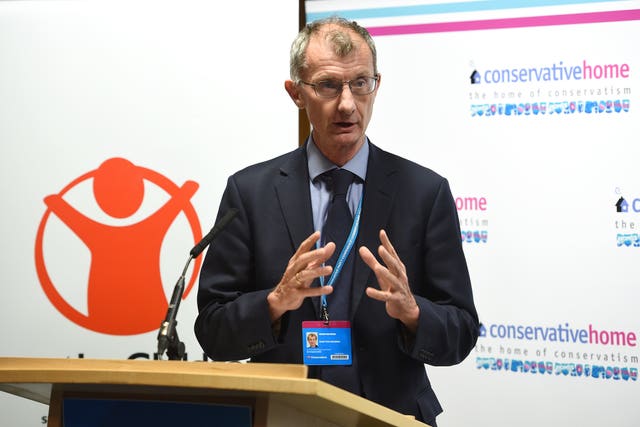 It follows the launch of a Charity Commission inquiry into the handling of sexual harassment allegations against two senior Save the Children executives in 2012 and 2015.
In a letter to International Development Secretary Penny Mordaunt, Mr Watkins said: "While I greatly regret both the circumstances that have brought us to this juncture and the consequences for children, I fully recognise our responsibility to meet the high standards that you rightly expect.
"I want to underscore how seriously we take the sexual harassment cases reported at our headquarters in 2012 and 2015.
"We are co-operating fully with the Charity Commission's inquiry to ensure that a complete and truthful account of these cases emerges."
The charity apologised earlier this year to women employees who complained of inappropriate behaviour by former chief executive Justin Forsyth.
A leaked 2015 report suggested that Sir Alan's "very close" relationship with Mr Forsyth, who left the charity in 2016, may have affected how he responded to complaints.
Mr Watkins said the charity is "absolutely committed" to rebuilding trust in the organisation.
The offer has been accepted by Ms Mordaunt, who said: "Following the launch of a statutory inquiry by the Charity Commission, Save the Children UK has decided to withdraw from bidding for new UK Government funding until DfID is satisfied that they can meet the high standards we expect of all our partners.
"I am committed to driving up standards across the aid sector and I expect every organisation that we work with to have rigorous reporting and complaints mechanisms in place to protect beneficiaries and employees alike."