A Labour activist expelled from the party for verbally clashing with an MP has claimed Jeremy Corbyn did not believe he had done anything wrong.
Marc Wadsworth said he had received "behind the scenes" support from the Labour leader's office during his disciplinary hearing – a claim denied by sources close to Mr Corbyn.
Mr Wadsworth's expulsion followed a hearing by Labour's disciplinary body which found his behaviour had been "grossly detrimental to the party".
But the veteran activist claimed Mr Corbyn had told mutual friends "he doesn't see that I did anything wrong".
Mr Corbyn's office disputed Mr Wadsworth's account and insisted no member of staff had called to offer him support.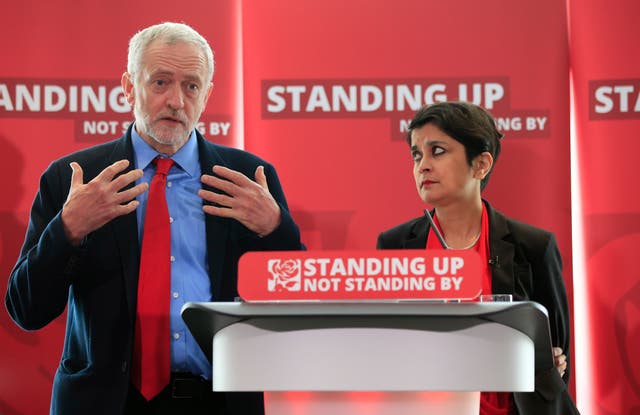 According to a Labour source, Mr Wadsworth then made clear he was "unhappy" that Mr Corbyn had not supported him or responded to attempts to contact him.
Mr Wadsworth had accused Jewish MP Ruth Smeeth of "working hand in hand" with The Daily Telegraph during a tirade at the launch of the Chakrabarti report on anti-Semitism in 2016.
Mr Wadsworth hit out at the disciplinary process used against him and claimed he had been made a scapegoat.
"Well, the leader has told mutual friends he wasn't embarrassed because he doesn't see that I did anything wrong."
Asked if Mr Corbyn's office had been supporting his case, Mr Wadsworth said: "When they called me on the first day of the hearing, they said to me that they had been working behind the scenes, that what I said wasn't anti-Semitic."
He acknowledged Mr Corbyn "did have a bit of a go at me" at the time of the incident and said "perhaps I could have used kinder language".
Asked who from Mr Corbyn's team had been in touch with him on the first day of the disciplinary hearing, Mr Wadsworth said: "I'm not going to get into names."
Mr Wadsworth said the claims against him changed from the "verbal attack" to one of "anti-Semitism under the IHRA (International Holocaust Remembrance Alliance) definition, which the party apparently had adopted later on, after, and were applying retrospectively".
He claimed he had been the victim of a "purge" and said "some people have called it a kangaroo court".
Ms Smeeth said she was relieved that the "ordeal" was over.
Stoke-on-Trent North MP Ms Smeeth said: "Abuse, bullying and intimidation have no place in our movement, as today's announcement has proven.
"I hope that this decision represents the first step towards a return to the values of decency and respect throughout the Labour Party."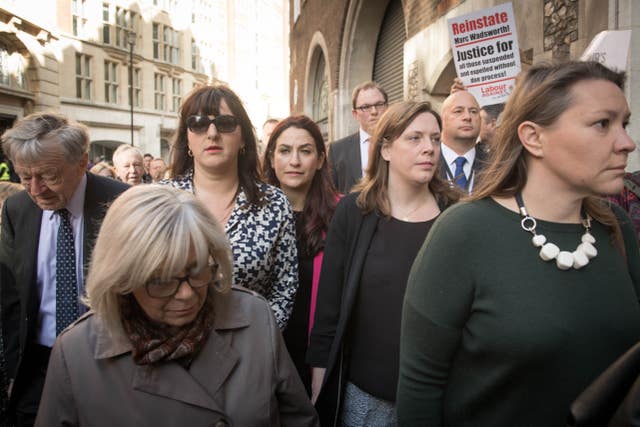 But Mr Wadsworth accused the "gang of white MPs" of bullying behaviour, saying it was "a crude attempt to influence the outcome of my hearing, and it seems to have had an effect".
A Labour spokesman said: "The National Constitutional Committee (NCC) of the Labour Party has found that two charges of a breach of the Labour Party's rule 2.1.8 by Marc Wadsworth have been proven.
"The NCC consequently determined that the sanction for this breach of Labour Party rules will be expulsion from membership."
Mr Livingstone avoided expulsion in April at a disciplinary hearing into his conduct but was suspended for a further year.
One of the flashpoints at a meeting between Mr Corbyn and Jewish leaders over anti-Semitism in Labour was the party's handling of the former MP's case.
The attempt to smooth relations with the community backfired for the Labour leader as leaders of the Board of Deputies of British Jews and Jewish Leadership Council (JLC) accused him of failing to back his words with action.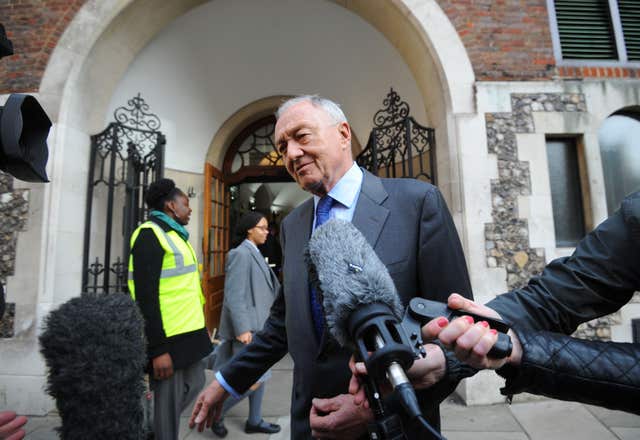 Over the past three years, a total of 300 complaints have been made over anti-Semitism, around half of which had led to people being expelled from or leaving the party.