Extreme weather is expected to have knocked UK economic growth in the first three months of 2018, with analysts predicting frosty readings from official figures on Friday.
Economists are forecasting that the so-called Beast from the East sent gross domestic product (GDP) growth from 0.4% in the fourth quarter to 0.3%, but some predict the figure has halved to 0.2%.
An Investec economist team led by Philip Shaw is among those taking a more pessimistic view on figures set to be reported by the Office for National Statistics (ONS).
"Ahead of the release of preliminary data we expect an outturn of +0.2%, with a bias to the downside."
It echos predictions by EY ITEM Club for 0.2-0.3% growth, and chimes with that of PwC and the National Institute of Economic and Social Research (NIESR), which have also pencilled in similar levels of reduced growth.
Retailers bore the brunt of the extreme weather, which saw people stay away from the high street.
This was reflected in official figures out earlier this month, which showed that retail sales recorded their biggest quarterly fall in a year.
Samuel Tombs, chief UK economist at Pantheon Macroeconomics, said high street woes could have translated to slowdown in services output to 0.3% from 0.4% in the fourth quarter.
"Admittedly, a jump in energy demand likely ensured that industrial production rose by 0.8%, contributing 0.11pp (percentage points) to GDP growth.
"But the bad weather likely meant that construction output subtracted about 0.17pp."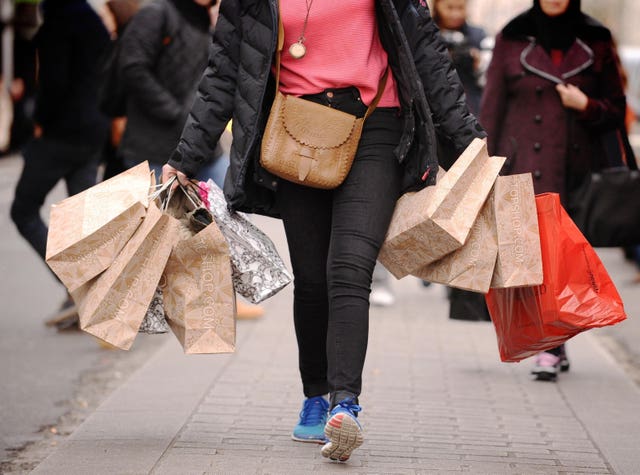 "Bearing in mind the weather conditions, this should hardly come as a surprise, and perhaps the BoE Governor was really referring to the inflation numbers," the team added, pointing to a drop in Consumer Price Index (CPI) inflation from 2.7% to 2.5% in March – a one year low.
"In any case, markets now have serious questions over a May hike."
However, Investec is predicting that GDP will bounce back in the second quarter as some of the economic activity lost to the severe weather is made up.
Though full year forecasts are not expected to benefit.
"We expect Q2 to post a material rebound as the weather normalised. Also, signs of an easing of the financial squeeze on households are becoming clearer," Investec said.
"But the slow start to the year means that we are downgrading our 2018 GDP forecast to 1.6% from 1.7%."