Amber Rudd is facing accusations  she misled Parliament after a leaked memo suggested she was aware last year that the Home Office had set targets for immigration removals.
The disclosure comes just the day after the Home Secretary told MPs she had never agreed to specific targets.
Labour and the SNP said her position had become "untenable" and called on her to resign.
According to The Guardian, the secret internal Home Office document referred to the department setting "a target of achieving 12,800 enforced returns in 2017-18" adding "we have exceeded our target of assisted returns".
The six-page memorandum, prepared by Hugh Ind, the director general of the Immigration Enforcement agency, last June, was said to have been copied to Ms Rudd as well as to Brandon Lewis, the then immigration minister, and a number of senior officials and special advisers.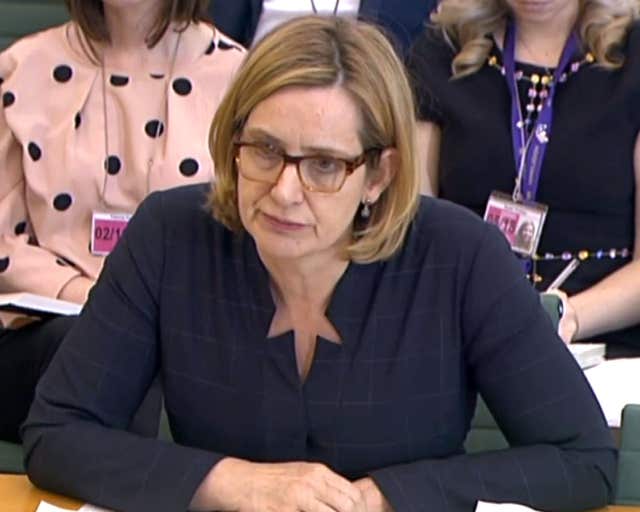 Shadow home secretary Diane Abbott said: "Amber Rudd either failed to read this memo, and has no clear understanding of the policies in her own department, or she has misled Parliament and the British people.
"Either way, she needs to accept responsibility and resign immediately."
SNP home affairs spokeswoman Joanna Cherry said Ms Rudd's position had become "untenable".
"If this secret memo is accurate then it suggests the Home Secretary is either utterly incompetent, or she knowingly lied to Parliament – either way Amber Rudd must go," she said.
There was no immediate response to the claims from either the Home Office or from Downing Street.
The disclosure comes amid opposition accusations that the setting of targets contributed to the "hostile environment" which led to members of the Windrush generation being wrongly threatened with deportation as illegal immigrants.
Ms Rudd had initially denied the Home Office had targets for removals when she was questioned on Wednesday by a Commons committee investigating the Windrush fiasco.
However, after it emerged a 2015 inspection report made clear the practice did exist, she told MPs on Thursday that while the immigration arm of the Home Office had used "local targets" they were "not published targets against which performance was assessed".
According to the document seen by The Guardian, dated June 21 2017, the Immigration Enforcement (IE) agency made 12,503 enforced returns in 2016-17, which was considered a "success".
The memo states: "IE has set a target of achieving 12,800 enforced returns in 2017-18, aided by the redistribution of resources towards this area.
"This will move us along the path towards the 10% increased performance on enforced returns, which we promised the Home Secretary earlier this year."
The memo then turns to "assisted returns" – which covers cases such as those where an individual has left the country voluntarily on a flight paid for by the British Government.
"Typically these will be our most vulnerable returnees. We have exceeded our target of assisted returns. We set an internal target of 1,250 of these returns for 2016-17 … we delivered 1,581."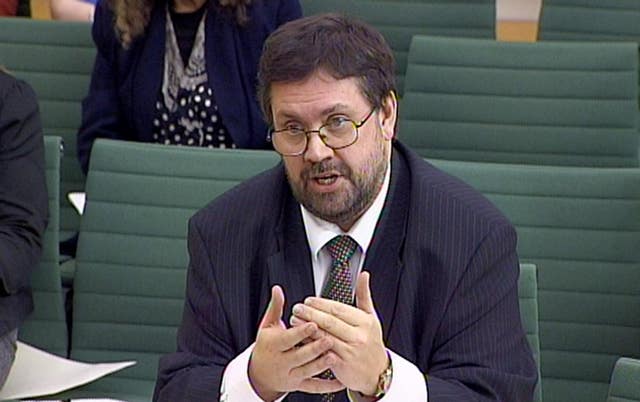 Rob Whiteman, who was the chief executive of UKBA from 2011 to 2013, told the BBC Radio 4 Today programme that ministers would have seen internal documents which referred to them.
"Targets are set operationally by managers but, of course, ministers would know there are targets.
"They are intelligent people and they will see performance reports, bids to Treasury for resources, the departmental plan which would cover the targets that are being set for individual services," he said.
"Fair's fair, ministers could say we don't actually set these targets, they are being set by the operations, but I think it is disingenuous, surely, to suggest that they don't know that they exist because they will have seen them in performance reports and other internal documents."