Theresa May faced questions over her immigration policies as new Home Secretary Sajid Javid promised to "do right" by the Windrush generation.
The Prime Minister defended targets for the removal of illegal immigrants as she confirmed the practice was in place when she was home secretary.
But Jeremy Corbyn insisted Mrs May had "questions to answer" about her time in the Home Office following the resignation of her "human shield" Amber Rudd.
Mr Javid signalled a break from his predecessors in the Home Office by telling MPs he would not use the phrase "hostile environment" to describe the approach to tackling illegal immigration.
"This is important. If you talk to members of the public they want to ensure that we are dealing with people who are here illegally."
Following Ms Rudd's departure, Labour concentrated its fire on the Prime Minister who was home secretary from 2010 until she entered Number 10 in 2016.
Labour leader Mr Corbyn said Mrs May "now has questions to answer" about "what she actually did as home secretary".
"She was presiding over, in her terms, the creation of a hostile environment," he said.
As well as the row over what she knew about targets on migrant removals, Ms Rudd had been battling intense criticism over the Windrush scandal, which has seen people from a Caribbean background denied access to benefits and healthcare or threatened with deportation despite decades of residence in the UK.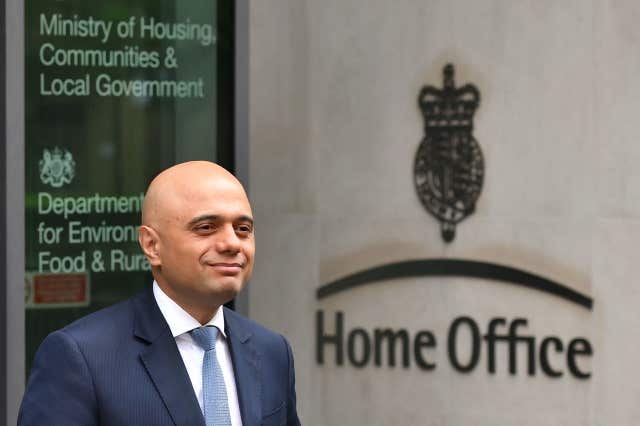 Making his Commons debut as Home Secretary, Mr Javid told Windrush generation migrants who had struggled to prove their immigration status: "This never should have been the case and I will do whatever it takes to put it right."
Drawing on his own background as the son of migrants from Pakistan, he told MPs: "When I heard that people who were long-standing pillars of their community were being impacted for simply not having the right documents to prove their legal status in the UK, I thought that it could be my mum, my brother, my uncle or even me.
"That's why I am so personally committed to and invested in resolving the difficulties faced by the people of the Windrush generation who have built their lives here and contributed so much."
Asked about the "hostile environment" approach, Mr Javid said: "I think it is a phrase that is unhelpful and it does not represent our values as a country."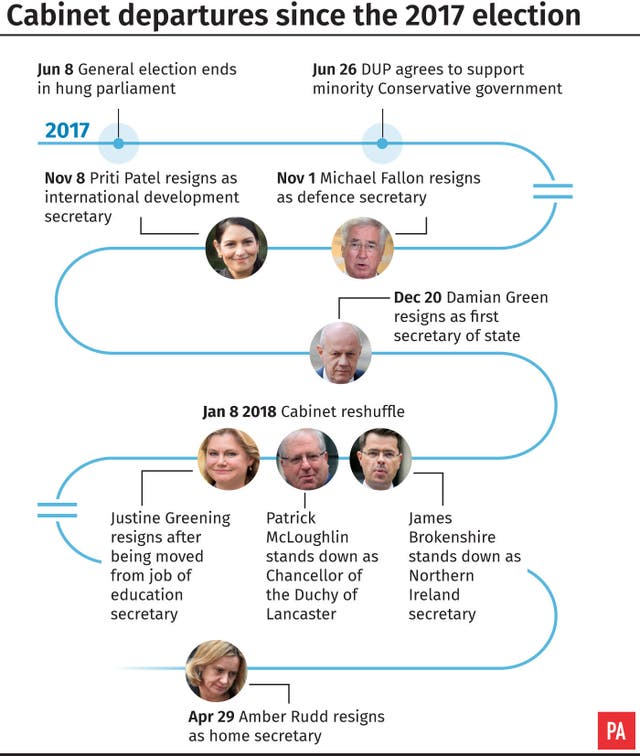 Former investment banker Mr Javid was given the job during a telephone call with Mrs May and becomes the first person from an ethnic minority background to hold one of the four great offices of state.
He was replaced as Secretary of State for Housing, Communities and Local Government by former Northern Ireland secretary James Brokenshire, who has recently returned to Westminster after treatment for cancer.
International Development Secretary Penny Mordaunt takes on Ms Rudd's former responsibilities as Minister for Women and Equalities.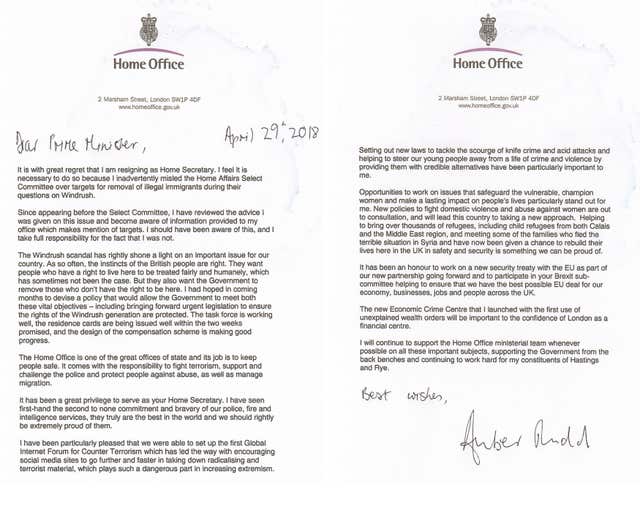 Writing in The Guardian, Mr Lammy said: "The Windrush generation will not get justice until it is the law that is changed, not just the home secretary."
Meanwhile, the European Parliament's Brexit co-ordinator Guy Verhofstadt called for Mr Javid to "go to all lengths to dispel any fears that what was visited on the Windrush generation will not be repeated in respect of EU citizens living in the UK."