A letter warning of two murders and believed to have been sent by Jack the Ripper is being sold at auction.
The author warns "I mean to have them my knife is still in good order" on the ink-written card which was sent to Ealing police station.
Grand Auctions Ltd in Folkestone, Kent, point out it is dated October 29, 1888, on the front – the date it was received at the station – which was also 11 days before Mary Kelly was murdered on November 9.
She was the last of the canonical five, the group of women who are widely believed to have been the victims of Jack the Ripper.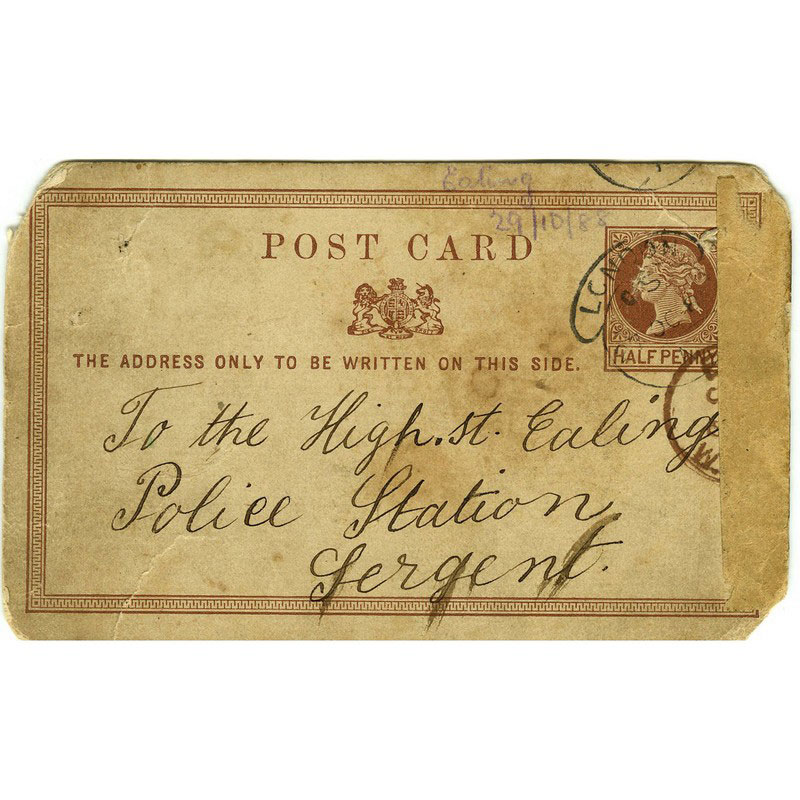 The card once belonged to a Metropolitan Police constable who was given it as a memento when he retired from the force in 1966, according to the auctioneers. It is being sold by his widow.
The auctioneers state: "There is mention of his 'students' knife in our card. Some believe that the ripper had some medical training from the way he cut up his victims, but this is not universally accepted.
"The kidney that was mentioned also appears in the 'Letter from Hell', another Ripper letter, where the writer stated he had fried one of his victim's kidneys and 'it tasted nice.' Our card is definitely of the period and has police provenance."
A spokesman for the auctioneers said there has been international interest in the card and they realistically have "no idea what it would fetch because a ripper card like this has not come up for sale before".