A letter believed to have been sent by Jack the Ripper warning of two murders has sold at auction for £22,000.
The ink-written card arrived at Ealing Police Station on October 29, 1888 – just 11 days before the serial killer's last suspected victim Mary Kelly was disembowelled.
A British private collector won a bidding war with an American for the rare letter, "the likes of which have never come up for sale before", Jonathan Riley, of Grand Auctions Ltd, in Folkestone, Kent, said.
The final price will be closer to £30,000 once an auction premium is paid, Mr Riley said, adding the sale shows "how much interest in the Ripper there still is".
On the 2.75-inch by 4.75-inch card, the author warns "I mean to have them my knife is still in good order".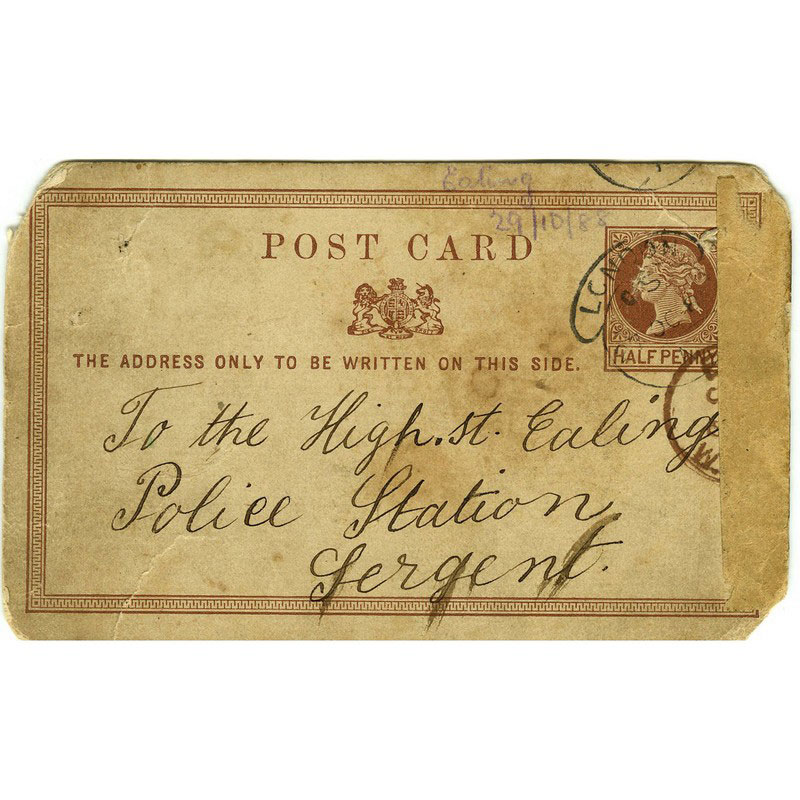 It once belonged to a Metropolitan Police constable who was given it as a memento when he retired from the force in 1966. It is being sold by his widow.
Mr Riley said: "He happened to be in the right place at the right time, he was retiring, and took it and stuck it in a drawer for 30-odd years … I'm incredibly happy (for the price) and so is the vendor."
The auctioneers state: "The most unusual aspect of our card is its rarity. No such card with police provenance has been offered for sale at auction.
"The great beauty of the card is that with its police provenance it is a unique Ripper item for sale, and no one can prove it is the Ripper himself, but equally no one can prove it is not."