A three-month-old cocker spaniel has been crowned as the 2018 Holyrood Dog of the Year.
Leo impressed the judges with his charming nature and devotion to his owner and his constituents.
The annual competition, organised by the Kennel Club and Dogs Trust, took place on Monday in the Scottish Parliament gardens at Horse Wynd, Edinburgh.
MSPs entering the competition campaigned hard, canvassing for votes from the public before meeting the judges to boast about their dogs.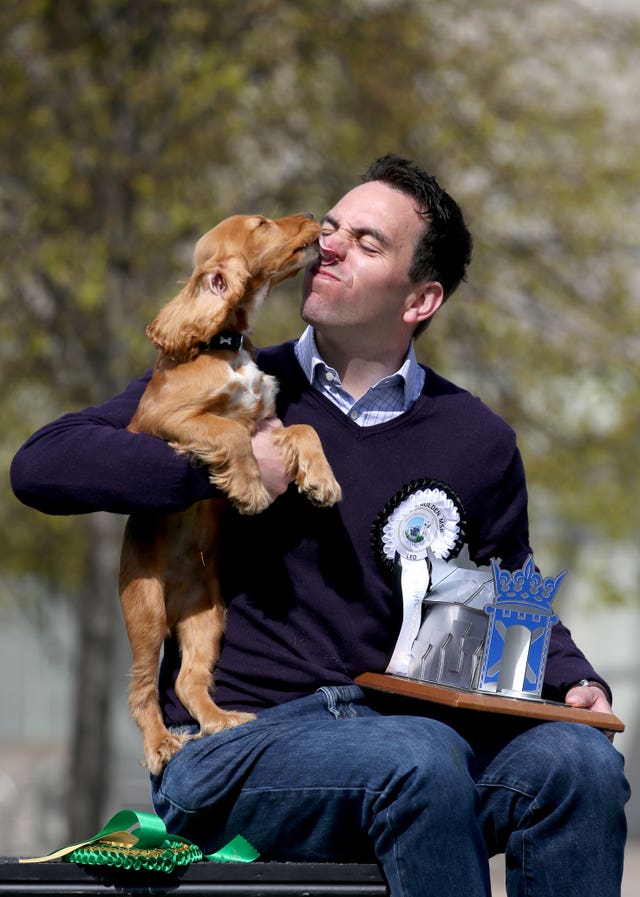 "The work the Kennel Club and Dogs Trust do for animal welfare is amazing and we all need to rally round to continue making a difference for dogs."
Second place was awarded to Christine Grahame MSP and a Pomeranian from Dogs Trust called Chloe, with Mark Griffin MSP and his beagle, Alfie in third place.
Bill Lambert from the Kennel Club added: "Congratulations to Leo and Maurice for placing first at Holyrood today.
"It was a really close competition and the pair clearly had a strong bond which really impressed the judges.
"All the MSPs and their dogs who took part were worthy winners and the competition is a fantastic way to raise awareness of the issues affecting man's best friend today and highlights the unique relationships between MSPs and their dogs.
"We wish Leo all the best for the year ahead, reigning as Scotland's top dog."