TSB bosses are set to be grilled by an influential parliamentary committee this week as the lender's internet banking meltdown enters a second week.
Chief executive Paul Pester, chairman Richard Meddings and a yet to-be-confirmed representative from TSB's Spanish owner Sabadell will appear in front of the Treasury Select Committee on Wednesday May 2 as customers continue to report difficulty accessing their accounts.
A major IT upgrade earlier this month left some customers locked out of their bank accounts, meaning they have been unable to manage their day-to-day finances or pay bills in some cases – while others reported being able to see other people's accounts.
Mr Pester said around 700 customers had been declined when using an ATM abroad on Sunday April 22 – the weekend the IT migration took place –  and that around 402 customers were able to see data normally not available to them, though all had received an apology.
He went on to say that while only 72% of customers were able to access the app on Monday, April 23, that number had risen to 93% by Friday.
"This is typical of the proportion we would have been pre-migration," Mr Pester explained.
However, the "combination of lower than expected internet and app availability" as well as the "high levels of publicity surrounding TSB" led to a higher than normal volume of calls which meant average wait times for its call centres were one hour last Monday and 30 minutes by Thursday.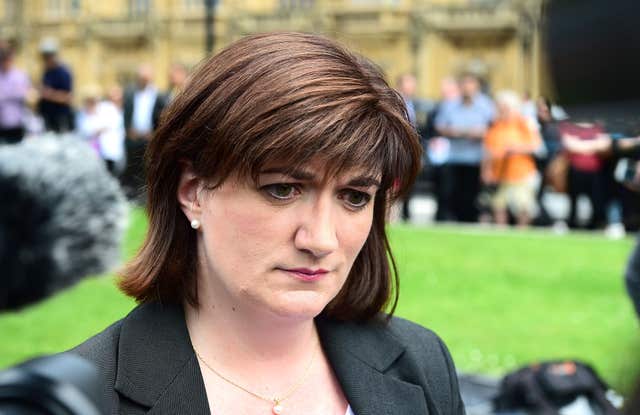 Commenting on the correspondence with TSB, Mrs Morgan said: "The Treasury Committee is extremely concerned by the problems at TSB, and by the apparent miscommunication to customers about the extent and nature of these problems.
"It's been reported that services such as online banking have been down for some TSB customers for over a week. Many individuals and businesses will have made arrangements for the planned outage, but not for the additional time that the systems have been unavailable.
"We will take evidence from TSB and Sabadell representatives to find out how they got into this mess, who is responsible, and how they are putting it right."
Mr Pester refused to say last week whether he would give up his bonus in light of the IT disruption.
TSB said on Sunday that it was "working hard to address these issues."
The problems were sparked by a major IT migration as the challenger bank worked to separate itself from Lloyds Banking Group's own IT system, despite having been spun off from the group in 2013.
The new platform was provided by TSB's Spanish owner Banco de Sabadell in hopes of avoiding further outsourcing fees to Lloyds, which increased by £122 million in 2017.