Apple has reported its "best ever" financial results for the first three months of the year, easing analyst fears over iPhone X sales.
The technology giant reported revenue for the quarter of 61.1 billion dollars (£44.9 billion), up 16% on the same time a year ago.
Net income was also up to 13.8 billion dollars (£10.1 billion), compared with 11 billion (£8 billion) in the same period of 2017.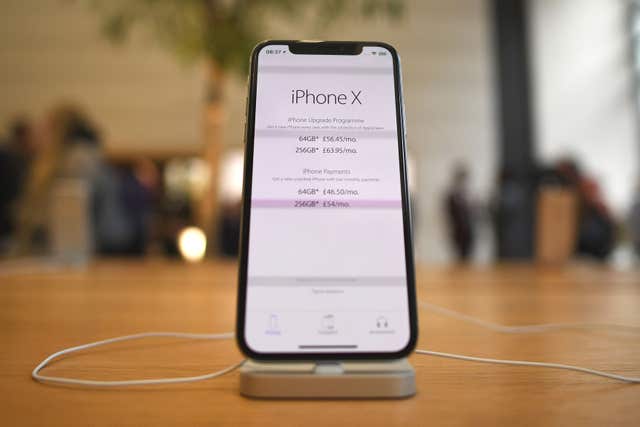 "We're thrilled to report our best March quarter ever, with strong revenue growth in iPhone, Services and Wearables," Apple chief executive Tim Cook said.
"Customers chose iPhone X more than any other iPhone each week in the March quarter, just as they did following its launch in the December quarter. We also grew revenue in all of our geographic segments, with over 20% growth in Greater China and Japan."
Apple's wider hardware range also appears to be in good health, with the Other Product segment of the business which comprises its AirPods, Apple Watch, Apple TV, HomePod, Beats and iPod products also reporting growth on this time last year.
Sales hit four billion dollars (£2.9 billion) for that segment, up from just under three billion dollars (£2.2 billion) for the same 2017 quarter.
The company is due to hold its annual developer conference – WWDC – next month, where the next generation of software for its smartphone, tablet and other product lines will be shown off for the first time.