A fairground worker has told a court that "a day doesn't go by where I don't beat myself up" for not foreseeing a gust of wind which blew a bouncy castle away with a little girl inside it.
Seven-year-old Summer Grant died in hospital after she was rescued from the inflatable at an Easter Fair in Harlow, Essex, Chelmsford Crown Court heard.
Fairground worker William Thurston, 29, and his wife Shelby Thurston, 26, both deny manslaughter by gross negligence and a health and safety offence following the incident on March 26 2016.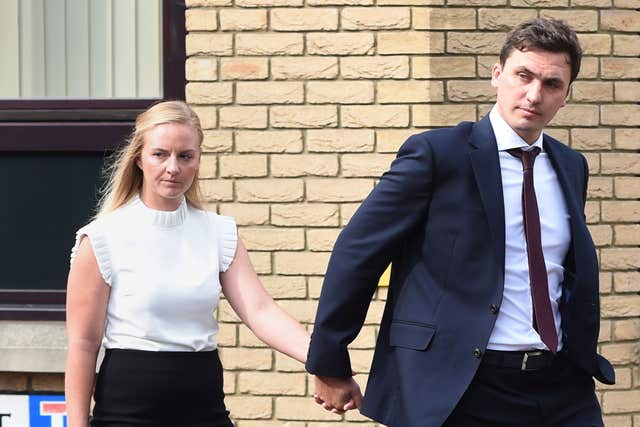 She said she assessed weather conditions by "using my common sense and my experience", and that "it's not an exact science".
"There was nothing that I thought, in my eyes, that I was putting anybody in danger," she said.
"There's no denying that this gust of wind that came could have been in excess of 40mph.
"It wasn't a small gust of wind. It was a very big gust of wind and nobody in Harlow that day expected that gust of wind to come."
Her father William Searle, a travelling showman, told the court his daughter had accompanied him to buy the bouncy castle in question and that he had taught her about assessing wind.
"It's old fashioned," he said. "Basically it's to observe around the area, look at trees and bushes."
He said he had not heard of an anemometer, an instrument for measuring wind speed, until after the incident.
Prosecutors say that the Thurstons, of Whitecross Road, Wilburton, near Ely, Cambridgeshire, failed to ensure that the bouncy castle was "adequately anchored" to the ground and failed to monitor weather conditions to ensure it was safe to use.
Summer, from Norwich, had been at the fair with her father Lee Grant and other family members.
The trial continues.