A five-figure reward has been offered in a bid to track down the killer of a "completely innocent" man.
Seun McMillan was fatally stabbed in Cowper Gardens, Southgate, north London on May 2 2017 as he walked with friends back towards his house, officers said.
On the first anniversary of his death, the Metropolitan Police announced a reward of £20,000 for information that leads to the identification of the 23-year-old's killer.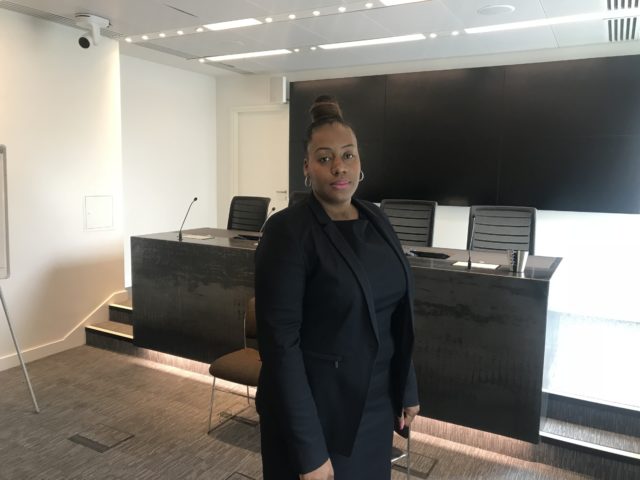 She said: "It felt like I spent all day at the hospital.
"The doctors came in and said that Seun had passed away, and I couldn't believe it. I was just in total shock.
"I just remember hearing my daughter screaming. That's one thing that I will always remember."
Six people were arrested following the stabbing, which occurred at around 7.15pm.
Three men, aged 27, 25 and 20, and a 19-year-old woman were released with no further action, while a 27-year-old man arrested on suspicion of conspiracy to murder was released under investigation.
As a result, the force is now appealing for witnesses to come forward with information.
Ms Bucknor, 42, said: "There has been a wall of silence. It's devastating to know that people were there, and witnessed a fatality where somebody died and haven't come forward.
"There are people that are not coming forward, and that's devastating.
"The killer could be out there on the streets, thinking that they have got away with it, or maybe committing other crimes."
She added: "My son was completely innocent in all of this."
"He was jovial, handsome, the life and soul of the party. Everyone loved Seun. He would come in and be very polite and very manageable."
Detective Chief Inspector Simon Harding said that Mr McMillan was not in a gang, but that police thought it was a targeted attack.
He claimed the stabbing happened after a group of people pulled up in cars, and they made off in the same vehicles after the incident.
He said: "The answers lie within the community, and because of that we have offered the reward. All information, no matter how small, will help us in our investigation."
He added: "This person now walks around thinking that they've got away with it. They may be laughing at us, laughing at Chantelle, laughing at the community. That can't be right."
Since Mr McMillan's death, the She Enterprise has been launched by Ms Bucknor is a bid to support families going through similar trauma.